Troopers Target Bradenton to Raise Awareness of Pedestrian and Bicycle Accidents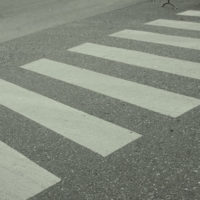 On a recent weekend in Bradenton, troopers from the Florida Highway Patrol (FHP) visited the area to raise awareness among residents regarding the risks of bicycle and pedestrian accidents. These accidents end up causing serious, disabling, and potentially life threatening injuries to hundreds of residents of our area each year, and are often due to the reckless and negligent behaviors of passing motorists. In addition to warning the public about the dangers, state police are targeting enforcement efforts while city planners implement changes that promise to help better regulate traffic flow. 
Pedestrian and Bicycle Safety Education Safety Program Comes to Bradenton 
According to an April 28, 2018 report by My Suncoast, Florida state troopers set up shop on the corner of 53rd Avenue West and U.S. 41 on a recent Thursday morning, talking with pedestrians and bicyclists about the potential dangers they face due to accidents involving motor vehicles. In addition to handing out educational flyers outlining safety tips, they gave out bicycle lights and reflective safety vests to passing bicyclists as needed.
The outreach effort is a part of the Pedestrian Education and Developing Safety (P.E.D.S.) program, which is being conducted by the FHP to help target counties in which residents are most at risk. Unfortunately, our area is deemed as among the most dangerous not only in the state of Florida, but in comparison with other cities throughout the country. Dangerous By Design, a national study conducted by the non-profit group Smart Growth America, ranked the Bradenton-Sarasota area as tenth worst in the nation for pedestrians accident injuries in 2016.
Common Causes of Pedestrian and Bicyclist Accidents and Injuries
While it is important for pedestrians and bicyclists to follow traffic regulations and to take the appropriate safety precautions, the fact is that the behavior of motorists on the roads is often a factor when accidents occur. Common reckless driving behaviors that put pedestrians and bicyclists at risk include:
Speeding and going too fast for conditions;
Distracted driving, such as using cell phones or texting;
Disregarding traffic signs and signals;
Driving under the influence of alcohol or other substances.
As law enforcement officials target drivers in our area and aggressively ticket for the above kinds of behaviors, city planners are making changes in infrastructure.
As part of the Manatee County Bicycle, Pedestrian, and Trails Master Plan, local officials identifying problem areas and providing targeted solutions. This includes providing bikes lanes, sidewalks, crosswalks, lane crossing islands, over the road walking bridges, and increasing traffic lighting. It also involves installing additional traffic signals, and taking other efforts to encourage drivers to slow down.
Contact Us Today for Help
If you suffer injuries in a bike or pedestrian accident, reach out and contact the Law Office of Steven G. Lavely. We can arrange a consultation with our personal injury attorney in Bradenton to discuss your case and how we can help you get compensation.
Resources:
mysuncoast.com/community/troopers-host-operation-p-e-d-s-in-bradenton/article_fa369e22-496c-11e8-9a66-53a7cf663980.html
mymanatee.org/published/December%203,%202013%20-%20Regular%20Meeting%20on%20Tuesday,%20December%2003,%202013/F32481A1-BB25-4088-B1DA-519C74888A71.pdf
smartgrowthamerica.org/dangerous-by-design/