Tips To Reduce Bradenton Car Accident Risks This Summer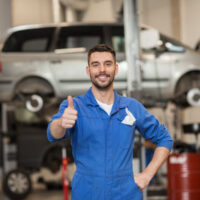 In the months ahead, you may have plenty of picnics, beach days, or other outdoor activities planned, as well as perhaps a road trip or two to destinations throughout Florida and neighboring states. When making your plans, it is important to be aware that traffic congestion is likely to be heavier and that car accidents are typically more common. Our Bradenton car accident lawyer recommends some tips to help you reduce your risks.
Preparing Your Vehicle For Summer 
Making sure your vehicle is properly maintained is important at any time of year, but particularly during the hot summer months in Florida. Blazing sun, soaring humidity, and temperatures into the hundreds can all take a heavy toll on your vehicle. Automotive malfunctions and vehicle breakdowns significantly increase the risk of car accidents in Bradenton. To protect yourself, take these steps:
Perform preventative maintenance: The website I Drive Safely recommends preventative maintenance tasks such as checking for low fluid levels, low tire pressure or worn treads, and weak belts or hoses (which are more likely to stretch or tear in the heat).
Get your car checked by a mechanic: This is a good idea at the beginning of summer, particularly if you plan on taking any road trips. Get a thorough check-up and make needed repairs.
Keep your vehicle clean: Smeared windows increase glare when driving in the sun or at night, while dirt on head, tail, and brake lights decreases visibility.
Have basic supplies in case of a breakdown: This includes a cellphone battery charger, a simple set of tools, and a flashlight. Having bottled water is a good idea as well, particularly during the summer months.
Avoid Risky Driving Behavior
The National Highway Traffic Safety Administration (NHTSA) warns that risky behavior on the part of one or more drivers involved is a leading cause of car accidents. In addition to making sure your vehicle is maintained, avoid engaging in any of the following:
Distracted driving: Keep your hands on the wheel, your eyes on the road, and your mind on the task of driving when behind the wheel.
Driving under the influence: Be aware that in addition to alcohol and recreational drugs, medications you may be taking can significantly impact your driving abilities.
Disregarding traffic signs and signals: Follow yield signs or other signals and come to a full stop at intersections.
Driving over the speed limit: Speeding and going too fast for road or weather conditions increases the risk of car accidents and potentially life-threatening injuries.
Injured In A Crash? Contact Our Bradenton Car Accident Lawyer
Despite taking all of the appropriate precautions, car accidents can still happen and may leave you suffering serious personal injuries. At the Law Office of Steven G. Lavely, we help you get the compensation you need to recover. If you have been injured in a crash, reach out and call or contact our Bradenton car accident lawyer online today.
Sources:
idrivesafely.com/defensive-driving/trending/routine-vehicle-maintenance-101-what-you-should-know
nhtsa.gov/risky-driving