Summer Parking Lot Accidents Pose Major Risk For Personal Injuries In Bradenton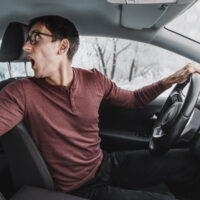 Serious car accident-related personal injuries can occur in any type of crash. Even a seemingly minor fender can cause other motorists involved and have major impacts on pedestrians and bicyclists involved. This is particularly true when it comes to parking lot accidents, which are common over the summer months in Bradenton. Our Bradenton car accident lawyer explains more about the risks and how to get the compensation you need to recover.
Dangerous Driving Behaviors That Increase Bradenton Parking Lot Accident Risks
During the summer months in Bradenton, the temperatures soar and there are plenty of tourists who flock to the area. This increases traffic congestion, not only on major roadways but in local parking lots as well. With everyone in a hurry and vying for spaces, parking lot accidents in Bradenton are more likely to occur.
According to the National Safety Council (NSC), these are among the most common types of crashes in the United States and leave tens of thousands of people injured each year. Distracted driving, such as using cellphones, texting, talking to passengers, or simply thinking about the items on a shopping list, is a common cause. Parking lot accidents can also occur due to other reckless driving behaviors, such as:
Speeding or going too fast for conditions;
Running parking lot stop signs;
Failing to yield to other drivers;
Tailgating and other aggressive behavior.
How To Get Compensation For Parking Lot Accident Injuries In Bradenton
A parking lot accident may seem like a relatively minor type of crash. However, even if your vehicle suffers only slight damage, you could be left dealing with whiplash, concussions, soft tissue sprains or strains, and other serious injuries. Bicyclists and pedestrians are also at risk for parking lot accidents and can suffer potentially life-threatening harm as a result.
When a Bradenton parking lot accident happens due to the negligence of other drivers, you have the right to hold them accountable. State Farm advises taking these stops:
Stop immediately at the scene, regardless of the severity of the accident;
Get the license plate number and a description of the other motorist involved, in case they drive off;
Notify the police and make sure an accident report is filed;
Get medical care as soon as possible and do not downplay your injuries or your symptoms;
Notify your insurer.
In some cases, insurance you and the other driver have in place may help offset property damages, medical expenses, lost wages, and other costs associated with parking lot accidents. If they are uninsured or your claim is denied, you may be entitled to file a parking lot car accident lawsuit against them.
Get Our Bradenton Car Accident Lawyer On Your Side
Do not underestimate how serious a parking lot accident can be or the impacts this type of crash can have on your health. To get the compensation you are entitled to, get the Law Office of Steven G. Lavely on your side. Call or contact our Bradenton car accident lawyer online and request a consultation today.
Sources:
nsc.org/road/safety-topics/distracted-driving/parking-lot-safety
statefarm.com/simple-insights/auto-and-vehicles/how-to-deal-with-parking-lot-accidents