Steps to Take and to Avoid after a Car Accident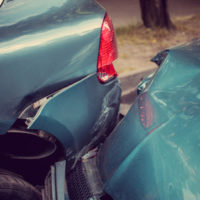 Car accidents can result in serious, potentially disabling injuries that have the potential to impact you for years in the future. Injuries suffered in crashes and collision often end requiring ongoing medical care, while lasting impairments could prevent you from working or engaging in hobbies and activities you previously enjoyed. Getting the maximum amount you are entitled to in a settlement or lawsuit is vital to ensuring any future costs are covered, and it is important to be aware of actions on your part which could impact your claim.
What to Do after an Accident
In the aftermath of a crash or collision, what you do at the scene and in the days and weeks to follow could impact your rights to compensation. Under the Florida Statutes, drivers are required to stop for any accident that results in injuries or property damages. In addition to immediately pulling over, you also want to do the following:
Notify state highway patrol or local law enforcement;
Call an ambulance for any injured victims at the scene;
Exchange your personal contact, driver's license, registration, and insurance information for the other drivers involved;
Make note of any witnesses who may have seen how the accident occurred;
Use your cell phone to take pictures of the accident scene, the damage to both vehicles, and your injuries;
Request a copy of the accident report;
Get medical treatment for your injuries
Whether you visit your family doctor or seek treatment at your local hospital emergency room, make sure to disclose any symptoms, regardless of how minor. Thoroughly follow your doctor's instructions regarding work or activity restrictions, and notify your car insurance company as soon as possible.
What NOT to Do after a Car Accident
Few people are experienced in knowing what to do or not do after a car accident. Unfortunately, taking the wrong actions could jeopardize your rights in a claim. The following is a list of things to avoid:
Not stopping because you think a car accident is minor. As stated above, even minor accidents can result in serious injuries.
Making statements regarding fault at the accident scene. Do not speculate on the cause or who was to blame.
Accepting an immediate offer of cash from the other driver to cover your damages. Never accept money at the scene, as this is in violation of your insurance contract.
Posting about your car accident or injuries on social media. Social media is one of the first places your insurance claims adjuster will look in seeking evidence against. Check your privacy settings and play it safe by refraining from posting until your claim is resolved.
Not contacting an attorney. Always speak to an experienced attorney before making any statements or signing any documents.
To help ensure you get the amount of compensation you are entitled to in your claim, call or contact the Law Office of Steven G. Lavely online and request a free consultation with our Bradenton car accident attorney today.