Six Ways to Protect Yourself in a Car Accident Claim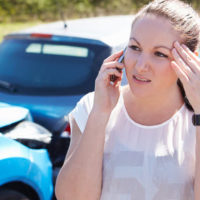 Car accidents in Bradenton can happen to even the safest and most experienced of drivers. When they do, even an otherwise minor collision can end up leaving you with serious injuries, a mountain of medical debts, and the potential for lingering impairments. In our years of representing clients, we have seen firsthand how the actions of accident victims in the aftermath can either negatively or positively influence their case. The following are six ways you can help protect yourself in filing a claim: 
Notify the police at the accident scene.
The Florida Department of Motor Vehicles (DMV) advises that state law requires an accident report for any collision that results in injuries or property damages. Failing to do this could result in criminal charges, in addition to jeopardizing your rights in a claim.
Take pictures of the accident site, your vehicle, and your injuries.
If possible, use your cellphone to take pictures of important markers at the accident scene, such as the lighting, skid marks on the road, or any dented guardrails. Take snapshots of your vehicle from every angle, along with the other driver's car and pictures of the injuries you suffer
Seek medical attention immediately.
Potentially serious medical conditions often have symptoms which take days or even weeks to appear. Always get medical attention right away, and take care to follow all of your doctor's instructions regarding follow up care and work or activity restrictions.
Speak to a car accident attorney before making statements.

While you want to report your car accident to your insurer as soon as possible, speak to an experienced car accident attorney before making any statements which could jeopardize your rights in a claim. Be aware that the insurance company  will be looking for any reason to deny your claim.
Resist the urge to accept an immediate offer.
In addition to denying claims, undervaluing the amount of damages is a common tactic on the part of insurers. In some cases, they may make an immediate settlement, hoping you will jump at the chance to resolve your case quickly. Be aware that you have only one chance to get the compensation you need to recover, and that any immediate amounts offered are likely to be far less than what you will likely end up needing.
Consider the advantages of taking your case to court.
Depending on the circumstance surrounding your situation, taking your case to court may be a better option than attempting a settlement through the insurer. Under Florida Negligence Statutes, you may be able to claim additional types of compensation, such as for your pain and suffering or punitive damages, even if you were partially at fault for the accident itself.
Contact Us Today for Help
Before making statements about your accident or accepting any settlements, reach out and contact the Law Office of Steven G. Lavely first. We can arrange a consultation with our Bradenton car accident attorney, who can advise you on the best course of action in your case.