Six Key Pieces of Evidence in Your Car Accident Case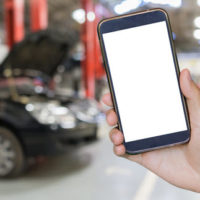 Crashes and collisions are often complex events. When even a minor car accident occurs, it can leave you suffering serious and potentially debilitating personal injuries. Unfortunately, statements you make to car insurance representatives and testimony from other drivers involved can create doubt as to the actual circumstances surrounding your crash, making it harder for you to get the compensation you need to cover the medical costs, lost wages, and other damages you suffer as a result. Gathering and preserving evidence at the scene and in the aftermath is crucial to getting the total amount you are entitled to in your claim.
Important Evidence In Your Car Accident Claim
Under the Florida Statutes, drivers can be held legally liable for car accidents in which they are to blame. The state requires all motorists to carry a minimum amount of insurance to cover the injuries and property damages other drivers suffer as a result of their actions. Even if insurance is not in place, you may be entitled to compensation through a personal injury lawsuit.
In either of these situations, gathering the appropriate evidence to support your version of events and the extent of the damages you suffered is a crucial part of your case. The following are six pieces of evidence that are often vital in any car accident claim:
Police reports: Police should be notified immediately when any type of car accident occurs, even if it appears relatively minor. They are obligated by law to fill out an accident report, which includes important information about each driver, the scene, and the circumstances involved.
Photos from the scene: Whenever a collision occurs, you should take pictures of your vehicle, the scene of the accident, the other driver's car, and your injuries, if possible. DMV.org advises taking photos from as many angles as you can and printing them, rather than leaving them stored in your camera or cell phone.
Witness statements: In addition to taking photos at the scene, make sure to get the names and contact information for any witnesses who may have seen how your car accident happened or been there during the aftermath.
Videotape from nearby stores or traffic signals: Depending on where your car accident occurred, our attorney can subpoena videotapes from nearby security cameras, which may have recorded the seconds leading up to the crash.
Medical reports: Medical records back up your injury claims, while statements from your doctor can detail any lingering impairments you may suffer as the result of your injuries.
Statements, bills, and receipts: Keep all statements from your doctor or hospital, along with receipts and bills for lost wages and out of pocket expenses. These can all be included as part of your claim.
Contact Us Today for Help
The Law Office of Steven G. Lavely provides the trusted, professional legal representation you need to protect your rights to compensation in a car accident claim. To discuss your case and how we can assist you, call or contact our Bradenton car accident attorney online today and request a consultation.