Six Common Myths About Car Accidents In Bradenton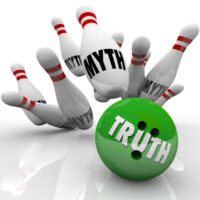 Most people are not likely to be involved in a car accident in Bradenton more than once or twice in their lives. They have no prior experience to draw from in determining how to respond and there are many myths regarding what happens in the aftermath. The following are among the six most common:
You should avoid reporting a car accident when possible.
Under the Florida Statutes, you are required to report any crash resulting in property damages or personal injuries. Failing to do so could result in criminal charges. Other drivers may suggest not reporting it to police to avoid having to file a claim with their insurer or due to other issues involved, such as driving on an expired license. Regardless of the situation or what anyone else says, notifying law enforcement should be your first step.
You should provide details regarding what happened to police at the scene.
Once the police arrive, share your personal, vehicle, and contact information, but avoid providing too many details about what happened before, during, and after the crash to yourself. Avoid speculating on the causes and be aware that any information you do provide could be used against you.
You do not need to seek medical attention for minor car accident injuries.
This is one of the most dangerous myths. Many serious and potentially life threatening car accident injuries have symptoms which can take time to fully appear. Not seeking immediate medical attention could jeopardize your health.
Insurance will cover any losses you suffer.
Insurers are for-profit companies that, according to the Insurance Information Institute (III), take in more than $1 trillion in premiums each year. One of the ways they protect their profits is by denying or downplaying claims. To avoid covering your losses, they may cite policy provisions, say you failed to follow proper procedures, or use statements you make against you.
You are not entitled to compensation if a car accident is partially your fault.
Under the legal theory of comparative negligence, you may still be entitled to compensation through a car accident lawsuit for a crash that was partially your fault. Provided you were no more than 50 percent to blame, you can obtain a settlement, though the amount would be reduced depending on the degree to which you are responsible.
Filing a car accident lawsuit is expensive.
When car accident injuries are severe, the other driver is under or uninsured, or the insurance company fails to agree to a reasonable settlement, filing a car accident lawsuit is often the best course of action. Generally, there are no upfront attorney fees and any legal costs can be included as part of your settlement.
Request A Consultation With Our Bradenton Car Accident Attorney 
At the Law Office of Steven G. Lavely, we fill you in on the facts regarding car accidents and how to get compensation in a claim. To request a consultation, contact our Bradenton car accident attorney and request a consultation today.