Safety Tips for Florida Winter Travelers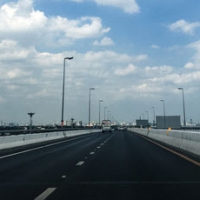 While locals make plans to visit family and friends over the holidays throughout the state and in other parts of the country, many people choose Florida as a winter destination. For all of these travelers, it is important to expect an increase in the amount of traffic on the roads, along with changes in weather conditions that could make driving hazardous. Preparation is key in protecting your safety and preventing potentially serious car accidents and injuries. Follow these travel safety tips when heading out on the road.
Preparing for Your Trip
According to the Florida Department of Highway Safety and Motor Vehicles (FLHSMV), the winter months are among the busiest of the year in terms of road traffic heading in and out of the state. Breakdowns have the potential to endanger you, your passengers, and other drivers, making car accidents more likely to occur. Before hitting the road, the FLHSMV recommends the following tips for preparing for your trip:
Do a maintenance check on your vehicle. Check brakes, tires, and fluid levels, and make sure all lights are functioning properly.
Make a trip plan. Outline the roads you will travel, and be aware of alternate routes, just in case.
Inform others of your plans. Make sure friends or family know your itinerary and what time you are expected to reach your destination.
Charge your cell phone before you go. Keep an extra charger in your vehicle and write down important contact information in case you need to use a payphone.
Keep important documents handy. Keep your driver's license on you and keep vehicle registration and insurance information within easy reach in the glove department, in the event you are ticketed or a car accident occurs.
Keep an Eye on the Weather
In the weeks leading up to your trip, make sure you are prepared by keeping an eye on the weather for any last minute changes. The Federal Highway Administration (FHA) reports that in nearly a quarter of the close to six million car accidents that occur each year in the U.S., the weather is a leading contributing factor.
While those traveling to or from northern states will likely be concerned about snowfall, the FHA reports that roughly half of all weather-related car accidents are due to rainy and wet road conditions. When driving in adverse conditions, be aware of the potential risks and follow these tips:
Keep your focus on driving, and avoid distractions such as cellphones or texting.
Wet roads mean reduced tire traction, so slow your speed.
To reduce glare, avoid looking directly at the headlights of oncoming cars.
Give other drivers plenty of space to avoid having to slam on your brakes.
Contact Us Today for Help
When car accidents and injuries do occur, the Law Office of Steven G. Lavely is here to help. Whether your accident occurred locally or while visiting others out of state, contact our Bradenton car accident attorney for professional legal guidance in getting the compensation you need to recover. Call or contact us online and request a consultation today.
Resources:
flhsmv.gov/pdf/holiday/holidaytravel-roadtriplist-winter.pdf
ops.fhwa.dot.gov/weather/q1_roadimpact.htm