Resolve to Protect Yourself Against Car Accidents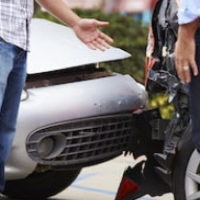 When even a minor car accident occurs, it can leave you suffering serious and potentially debilitating injuries. In addition to the property damages you suffer, you may be facing lost wages, exorbitant medical costs, and ongoing disabilities. The impacts of a single crash can affect you and your loved ones for years in the future. As an experienced Bradenton car accident lawyer, the Law Office of Steven G. Lavely is dedicated to protecting you in these situations. However, there are also some simple steps you can take before a crash occurs to help protect yourself.
Protecting Yourself on the Roads
According to the Florida Integrated Report Exchange System (FIRES), over 5,600 car accidents occurred in Manatee County over 2018, killing 65 people and leaving more than 4,600 others with serious injuries. Protecting yourself and your passengers on the road and reducing your crash risks should be a top priority. There are certain things which can make car accidents more likely to happen and increase your risk of personal injuries. Take the following steps now to keep you and others safe:
Have your car regularly maintained. Brake failures, tire blowouts, and engine malfunctions all put you at risk.
If you do breakdown, pull off the road as far as possible. Being stranded on the side of the road is one of the most dangerous situations a driver can find themselves in. Be alert to signs of trouble and pull over to a safe location as soon as possible.
Be cautious in bad weather. Rain, wind, sleet, and fog all create slippery conditions, reduce visibility, and increase car accident risks.
Watch for road construction. Anytime there are issues with a certain road, it is likely to cause traffic and make driving treacherous. Be aware of your surroundings, reduce your speed, and keep your hands on the wheel at all times.
Avoid reckless and aggressive drivers. When you notice another driver speeding, swerving, or otherwise behaving in a reckless manner, give them plenty of space. If you have serious concerns, pull over at the first safe place and report the driver to law enforcement.
Wear a seatbelt at all times. If an accident does occur, having your seatbelt on can protect you against serious and life threatening injuries. Always wear one and insist all passengers do the same.
Avoid the Types of Behaviors that Result in Car Accidents and Injuries
In addition to taking some general precautions, the National Highway Traffic Safety Administration (NHTSA) warns all drivers to avoid the following risky behaviors:
Speeding and going too fast for conditions;
Aggressive driving, such as tailgating, failure to yield, and improper passing;
Distracted driving, such as texting, making calls, or changing GPS settings;
Impaired driving, which includes alcohol, drugs, and medications.
Contact Our Office Today for Help
At the Law Office of Steven G. Lavely, we provide the aggressive legal representation you need to get compensation for the damages you suffer when crashes occur. To request a consultation, contact our Bradenton car accident attorney today.
Resource:
firesportal.com/Pages/Public/QuickStats.aspx
nhtsa.gov/risky-driving
https://www.lavelylaw.com/elementary-school-bus-accident-results-in-serious-injuries/