Recovery From Drunk Driving Car Accidents In Bradenton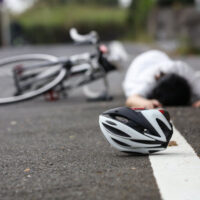 Having any amount of alcohol in your system can impact driving abilities and increases the risk of drunk driving car accidents in Bradenton. Unfortunately, drunk driving often leaves innocent victims involved suffering potentially devastating personal injuries. Our Bradenton car accident lawyer shares how a national campaign aims to help reduce the risks and your rights in seeking the compensation you need to recover.
Drunk Driving Continues To Be A Common Cause Of Bradenton Car Accidents
Most people are aware of the dangers of drinking and driving. However, this does not seem to prevent many from disregarding the risks. According to the Florida Department of Highway Safety and Motor Vehicles (FLHSMV), more than 100 drunk-driving car accidents in Manatee County happen each year. In addition to jeopardizing the safety of innocent drivers and passengers involved in these crashes, drunk driving endangers bicyclists, pedestrians, and other road users as well.
In an effort to raise awareness, The National Highway Traffic and Safety Administration (NHTSA) sponsors the annual Drive Sober or Get Pulled Over Campaign. Held from August 17 to September 5, 2023, it aims at making motorists more aware of the dangers while increasing law enforcement efforts at apprehending offenders.
According to the NHTSA, one person is killed every 45 minutes somewhere in the U.S. as a result of a drunk driver. Having even just one or two drinks can make a crash more likely to happen as it has the following impacts on your driving abilities:
Reduced coordination, making you less able to handle the multiple and complex tasks associated with driving;
Slower reflexes, impacting your ability to respond to unexpected traffic or sudden changes in road conditions;
Impaired vision, making it harder to stay in your lane or see other drivers on the road;
Reduced judgment, making you more likely to engage in dangerous behavior that puts you or others at risk.
Recovery From Drunk Driving Car Accidents
Under the Florida Statutes, it is illegal to drive with a blood alcohol content (BAC) level of .08 or greater. This is generally the equivalent of having four or five drinks. However, having any amount of alcohol in your system while behind the wheel could result in serious criminal charges. It can also leave you personally liable in the event a crash happens.
Victims of drunk driving accidents in Bradenton have the right to hold those at fault accountable. Compensation you may be entitled to that can help you recover from your injuries includes:
Coverage of all property damages;
Payment for all current and future medical expenses;
Reimbursement for lost wages and future lost earnings due to ongoing impairments;
Additional amounts for pain, suffering, mental anguish, and lost enjoyment in life due to your injuries. 
Contact Our Bradenton Car Accident Lawyer Today
At the Law Office of Steven G. Lavely, we help victims of drunk driving accidents get the compensation they need to recover. Call or contact us online and request a consultation with our Bradenton car accident lawyer today.
Sources:
flhsmv.gov/pdf/crashreports/crash_facts_2020.pdf
nhtsa.gov/campaign/drive-sober-or-get-pulled-over
leg.state.fl.us/Statutes/index.cfm?App_mode=Display_Statute&URL=0300-0399/0316/Sections/0316.193.html