Reckless Driving Behaviors and Car Accidents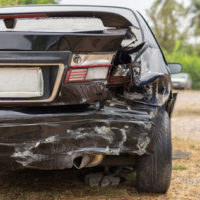 When car crashes occur, we refer to them as 'accidents' even though it is generally the reckless and negligent behavior of other drivers which are to blame. Our Bradenton car accident lawyer represents the victims involved in these collisions, who often suffer serious and potentially life threatening injuries that can impact their ability to work while requiring ongoing medical care. Through insurance claims or by filing a personal injury lawsuit, we help those injured get the compensation they need to recover.
According to the Insurance Information Institute (III), more than six million of these so-called accidents occur on roads throughout the United States each year, injuring nearly two million drivers and passengers and proving fatal for more than 30,000 others. If you are one of the many people impacted as a result, it is important to be aware of the exact cause and how the other driver involved may be responsible.
Common Types of Reckless Driving Behaviors
In traffic safety studies conducted by the National Highway Traffic Safety Administration (NHTSA), police and accident reports are used to determine the underlying causes of motor vehicle crashes and collisions. In the majority of cases, reckless and risky driving on the part of one of the motorists is a factor in causing the crash to occur. The most common types of these behaviors include the following:
Drunk driving: Despite increased public awareness and the efforts of law enforcement officials, the NHTSA reports that drunk driving continues to claim more than 10,000 lives each year. Damages attributed to these 'accidents' total roughly $44 billion annually.
Distracted driving: While many states, including Florida, have initiated cell phone texting restrictions and bans, distracted driving continues to claim more than 3,400 lives each year, while causing serious injuries for tens of thousands of other drivers and passengers.
Speeding: Exceeding posted speed limits and going too fast for conditions not only increased your car accident risks, but it also increases the severity of injuries you and others are likely to suffer as a result.
Drowsy driving: As people keep increasingly busy schedules and are more likely to work second jobs or swing shifts, more in being discovered about the dangers of drowsy driving. The NHTSA reports that being excessively sleepy when operating a motor vehicle mimics the effects of driving under the influence, slowing your reflexes and reactions time while making dangerous mistakes more likely.
Other risky driving behaviors include disregarding traffic signs and signals, failing to properly maintain your vehicle, and driving under the influence of medications. Aggressive driving behavior is also a factor in increasing car crash risks, and includes tailgating, failing to yield, and making improper passes.
Reach Out to Us Today for Help
Often when car crashes and collisions occur, the underlying cause is not immediately apparent. This is one of the many reasons why you need an experienced Bradenton car accident attorney to investigate your case. Reach out and contact the Law Office of Steven G. Lavely to request a consultation to discuss your case and how we can help.
Resources:
iii.org/fact-statistic/facts-statistics-highway-safety
nhtsa.gov/risky-driving