Rash of Hit and Run Accidents Jeopardize Pedestrians In Bradenton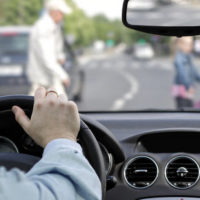 Pedestrian accidents and injuries are an unfortunately common occurrence throughout Florida, but a recent rash of incidents involving hit and runs in Bradenton is raising alarm. Over the month of September 2017, hit and run accidents claimed the lives of two people, one of whom was a four-year-old boy, while leaving a third critically injured. When these accidents occur, it is important to act quickly to catch the driver responsible. 
Bradenton Hit and Run Accidents
A 19-year-old man is the latest victim in a series of pedestrian accidents in Bradenton involving hit and run drivers. A September 25, 2017 ABC Action News report states the young man was walking along 12th Street East, when he was hit by an unknown driver in the southbound lane. The driver's rearview mirror struck the victim in the head as the impact of the collision threw him in a nearby ditch. He was found by rescue workers, but suffered critical injuries. This case is one of several pedestrian hit and runs that have occurred throughout the month in Bradenton:
On September 18, 2017, Fox News 13 reported a four-year-old boy was struck and killed by a hit and run driver as he was crossing the street on Highway 41, near 69th Avenue North. No information was available about the driver or the vehicle involved.
On September 15, 2017, the Bradenton Herald reported police were looking for the driver of a metallic gold Ford, which fatally struck a 44-year-old man in a similar hit and run accident on Highway 41.
While it is not common for so many pedestrian accidents to occur over such as short time directly in Bradenton, hit and run accidents in general continue to be a problem throughout the state. The Florida  Department of Highway Safety and Motor Vehicles (FLHSMV) reports that roughly 25 percent of crashes involve a hit and run driver.
Catching Driver's Responsible For These Collisions
Documenting a hit and run accident can prove challenging, but there are steps that injured victims and bystanders can take at the scene which can help to catch the driver. State Farm Insurance advises doing the following:
Make every attempt to get a driver's license plate number.
Any information about the make, model, color, and condition of the vehicle can prove to be helpful.
Pay attention to what direction the driver was headed in.
Make a note of the exact date and time the accident occurred.
Intersections, surrounding stores, and office buildings may have video surveillance cameras installed which can help to identify the driver. Putting the word out at local repair shops can also help catch the culprit.
Reach Out to Us Today for Help
If you or someone you care about is involved in a hit and run accident, contact the Law Office of Steven G. Lavely right away. Our Bradenton pedestrian accident attorney can investigate your case, so those responsible can be held accountable. Call or contact us online and request a free consultation today.
Resources:
abcactionnews.com/news/region-sarasota-manatee/bradenton-teen-suffers-critical-injuries-after-mirror-of-car-strikes-him-in-hit-and-run
fox13news.com/news/local-news/4-year-old-killed-in-bradenton-hit-and-run-crash
bradenton.com/news/local/article173463721.html
statefarm.com/simple-insights/auto-and-vehicles/what-to-do-after-a-hit-and-run