Punishing At-Fault Drivers For Car Accidents Caused By Gross Negligence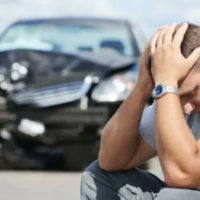 Car accidents occur for a variety of reasons. In most cases, one of the drivers is clearly to blame and may have engaged in reckless driving behaviors. Speeding, tailgating, driving under the influence, and being distracted are all common causes of crashes and collisions. On some level, the driver may have known their actions could put others at risk.
Whether committed knowingly or unknowingly, dangerous driving behavior equates to negligence. In cases where the risks were blatantly obvious, it could make them liable for punitive damages in a claim. This is an additional amount ordered by a judge in car accident cases, meant to punish the at-fault driver for their actions.
Cases Involving Gross Negligence
Negligence is a legal term to describe when someone takes actions that could put others at risk or fails to take precautions that could have prevented harm from occurring. Negligence is at the basis of most car accidents. It entitles the victim to compensation, either through an insurance policy or through a personal injury lawsuit.
In some cases, the at-fault party (known as the defendant in a lawsuit) is grossly negligent. This means that they showed extreme indifference and a total disregard for the health and welfare of others. A recent, tragic car accident in Bradenton is a clear example.
According to a February 9, 2020 report by the Bradenton Herald, a local man is being charged with DUI manslaughter after causing a crash that left another driver with fatal injuries. The man was under the influence and traveling on Interstate 75 north of Big Bend Road when he attempted to overtake the victim's vehicle. He struck the back end of her car, causing it to go off the road and overturn. As a result, the female driver was ejected from the vehicle and died at the scene. Rather than stopping, the at-fault driver continued another three miles before being apprehended by police.
Punitive Damages In Car Accident Cases
When car accidents happen, filing a claim against the at-fault driver's insurance policy is often the first choice in seeking compensation. In a major crash, such as the one above, where the victim suffers severe or fatal injuries and the at-fault driver is guilty of gross negligence, a personal injury lawsuit is often the best course of action. In addition to providing additional amounts of compensation, it can also provide a measure of justice for the victim.
Under the Florida Statutes, punitive damages are an additional amount the judge may award as a way of punishing the at-fault party and discouraging the same type of behavior among others.  The amount ordered can total three times the amount of other losses suffered, up to $500,000.
Contact an Attorney Today for Help
At the Law Office of Steven G. Lavely, we are dedicated to holding negligent drivers accountable for their behavior. To discuss your options in filing a claim, contact our Bradenton car accident attorney and request a consultation today.
Resource:
bradenton.com/news/local/crime/article240132933.html
https://www.lavelylaw.com/post-traumatic-stress-common-after-car-accidents/