Protecting Yourself Against Bicycle Accidents and Injuries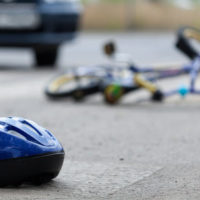 Riding a bike is an excellent way to get exercise, in addition to being an environmentally friendly and inexpensive form of transportation. While Florida's year-round climate and flat terrain make it a perfect place to pedal on your way to run errands or when headed to work and school, traffic conditions and the sheer number of motorists sharing the road make bicycle accidents more likely to occur. Regardless of when or how often you ride, it is important to be aware of the potential dangers and the steps you can take to help protect yourself from being injured.
Bicycle Accidents in Florida
A recent rash of bicycle accidents in and around the Tampa Bay area highlights the dangers cyclists face due to collisions with motor vehicles and how frequently these accidents occur. An April 2017 Fox News report on an accident that injured one of the state's leading bicycle safety advocates is just one of several examples, and points to both the high rate of injuries and fatalities, as well as the steps lawmakers are taking to combat the problem.
Statistics from the National Highway Traffic Safety Administration (NHTSA) show that Florida leads the nation in bicycle accidents and injuries. As the result of more than 6,000 bicycle accidents that occur each year in the Sunshine State, over 150 bicyclists are killed while thousands more suffer serious injuries. Unfortunately, these accidents often involve motorists engaged in reckless driving behaviors, such as:
Speeding and going too fast for conditions;
Disregarding traffic signs and signals;
Aggressive driving, such as failing to yield at crosswalks or in other situations where bicyclists have the right of way;
Driving under the influence of alcohol or any type of intoxicating substance.
To address the issue, the Fox News report states that a Florida senator has reintroduced Senate Bill 432, known as the vulnerable road users bill. In addition to legal liability for injuries sustained by the bicyclist, the bill would result in criminal misdemeanor charges for at fault drivers in these accidents, leaving them to face mandatory minimum fines of $1,500 and the loss of their driving privileges.
Bicycle Safety Tips
To help protect yourself and reduce the odds are being the victim of a bicycle accident, follow these NHTSA bicycle safety tips:
Before heading out, perform a safety check on your bike. Make sure the brakes work and your tires are properly inflated.
Increase visibility by wearing bright colored clothes and using front and rear reflectors on your bike.
Drive with traffic flow, and obey all traffic signals.
Learn bicycle hand signals for making turns.
Avoid distractions, such as using earbuds or talking on a cellphone.
Do not ride your bike if you are under the influence of alcohol or certain types of medications.
If you are involved in a bicycle accident, contact the Law Office of Steven G. Lavely right away. We can advise you on how to hold responsible drivers accountable for the damages you have suffered, so you can get the compensation you need to recover. Call or contact our office online today a request a free consultation in our Bradenton or St. Petersburg office.
Resources:
fox13news.com/news/local-news/246201990-story
crashstats.nhtsa.dot.gov/Api/Public/ViewPublication/812382
nhtsa.gov/road-safety/bicyclists