Preventing Motor Vehicle Accidents In Bradenton: Make Safety Your Resolution In The New Year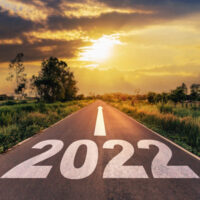 Motor vehicle accidents in Bradenton can result in personal injuries that impact you and your family for years into the future. Following a few simple precautions can help prevent them from happening and, in the event a crash or collision cannot be prevented, make personal injuries you suffer less severe. Our Bradenton car accident attorney encourages you to make safety your resolution in the new year and offers the following tips to help ensure a happy, healthy 2022.
Ten Ways To Prevent Motor Vehicle Accidents and Injuries In 2022
According to the latest statistics from the Florida Department of Highway Safety and Motor Vehicles (FLHSMV), close to 6,000 motor vehicle accidents in Manatee County happen each year. These can cause serious and potentially life-threatening personal injuries for drivers, passengers, bicyclists, and pedestrians. To prevent them from happening and to reduce the risk of injuries, follow these tips:
Wear a seatbelt. Seat belts can significantly reduce your risks of personal injuries in a crash. Make sure you and everyone in your vehicle are buckled up.
Get regular vehicle maintenance. Improperly inflated tires and mechanical issues, such as brake failure, increase your car accident risks.
Avoid aggressive driving behavior. Be considerate of others on the road and avoid tailgating, improper passing, and failing to yield. If you encounter someone else acting aggressively, steer clear.
Follow all traffic signs and signals. Adhere to posted speed limits and complete to a complete stop at red lights and stop signs.
Avoid driving under the influence. This includes alcohol as well as street drugs and prescription or over the counter medications.
Get plenty of rest. Being overly tired behind the wheel mimics the same effects as driving impaired.
Pay attention. Avoid driving distractions such as talking on cell phones, texting, changing GPS settings, or eating fast food while driving.
Be mindful of traffic. Realize that car, bike, and pedestrian accident risks increase any time there is traffic congestion.
Use crosswalks as a pedestrian or bicyclist. Motor vehicle accidents are common in intersections. Cross only when there is a traffic light or crosswalk to help control traffic and always look both ways between stepping or riding onto the road.
Increase visibility. It is important for all road users to increase visibility. After dark, pedestrians should wear light, bright colors, and bicyclists should make sure to have head and tail lights installed.
Contact Us Today for Help 
Despite your precautions, serious personal injuries can still happen. In cases where the reckless actions of other motorists are to blame, the Law Office of Steven G. Lavely helps victims and their families get the compensation they are entitled to in a claim. If you are injured in a crash, we encourage you to reach out to our Bradenton motor vehicle accident attorney to discuss the options in your case. Call or contact our office online and request a consultation today.
Source:
flhsmv.gov/pdf/crashreports/crash_facts_2020.pdf