Post Hurricane Irma Safety Tips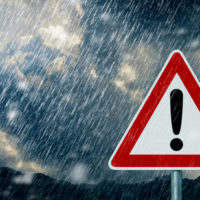 As residents of Bradenton and areas throughout Florida begin the long process of clean up post Hurricane Irma, safety continues to be a top priority. Amidst flooding, structural damages, continued power outages, and debris strewn roads, it is important to keep your guard up against accidents and personal injuries that can occur. At the Law Office of Steven G. Lavely, your well being is our number one concern. We have assembled the following tips to help keep both you and your loved ones safe. 
Hurricane Recovery Safety Tips
Bradenton residents had to scramble to take cover when last minute shifts pointed Hurricane Irma in our direction. According to Serve.gov, even areas far away from a hurricane's direct path can sustain significant damage and suffer impacts for weeks and months after the storm passes. To help prevent accidents and injuries during this time, they recommend the following safety tips:
Use caution when driving, avoiding flooded areas and bridges which may have sustained structural damage.
Steer clear of any loose or dangling power lines, and report them promptly to the utility company.
Do a complete outside inspection of your home, looking for any gas leaks or cracks in the foundation. If you have any doubts, have a building inspector visit.
Wear protective clothing and gloves when picking up any rubble.
Consider using a filtered water system, and throw out any food that may have gone bad during power outages.
Post Hurricane Irma Injuries
While the Bradenton Herald reported impacts were less than those originally feared as the hurricane downgraded to a tropical storm, there are still plenty of downed power lines, tree branches, and damaged homes to be contended with. These types of conditions combined with increased stress levels leave people distracted, making injuries more likely to occur. Accidents which are often more common after severe storm conditions and other natural disasters include:
Slips, trips, and falls;
Being struck by or against objects;
Work related accidents;
Motor vehicle accidents;
Premises liability injuries.
At a time when you are likely to need all of your available resources to deal with any destruction left in Irma's wake, dealing with medical expenses and lost wages can seriously hinder your family's recovery efforts. While you may be tempted to downplay your injuries or the extent of damage you suffered, doing so will only impact your future health and your ability to get compensation to cover your damages. Play it safe and seek medical attention immediately when an injury occurs, and follow all of your doctor's instructions regarding activity restrictions and follow up care. 
Contact Us Today for Help
At the Law Office of Steven G. Lavely, we are here to help when disaster strikes. Our office provides residents of Bradenton, St. Petersburg, and the surrounding areas with the professional legal help they need in resolving accident and injury claims. Contact our Florida personal injury attorney today and request a free consultation to discuss your case and to see how our office can assist you.
Resources:
serve.gov/servegov-blog-article/10-post-hurricane-safety-tips
bradenton.com/news/local/article172536126.html