Police Officer Rescues Victim In Bradenton Hit And Run Motorcycle Accident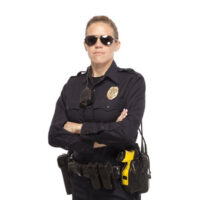 Motorcyclists are among the most vulnerable road users. Motorcycle accidents in Bradenton can easily leave them suffering severe and potentially fatal injuries. This was the case in a crash that happened earlier this year. Unfortunately, rather than stopping and helping the victims, the at-fault driver fled the scene. While police continue to search for suspects, a local officer was recently awarded for her actions in helping to save the life of one of the victims.
Rookie Officer Saves Life of Local Woman Injured In Motorcycle Crash
A rookie officer with the Bradenton Police Department was on her way home from work late last January when she saw a disturbing sight. It was a couple laying on the side of U.S 41 in Palmetto after being thrown from their motorcycle. As the officer later discovered, they were victims of a hit-and-run accident.
According to an April 27, 2022 Bradenton Herald news report, the officer stopped at the scene and began immediately administering first-aid to the victims. The motorcyclists, a local couple, had both suffered a devastating amount of harm in the crash. The rookie officer performed life-saving measures until emergency crews were able to get to the scene. She ended up saving the wife, but the husband died later at a local hospital. As a result of her efforts, the officer received the Life Saving Award at a recent City Council meeting. The woman whose life she saved and the couple's adult son both made a point of attending the ceremony to thank her.
Hit and Run Drivers Pose Serious Risks
According to the Florida Department of Highway Safety and Motor Vehicles (FLHSMV), hit and run accidents are on the rise in Manatee County and throughout the state. These claim the lives of more than 100 people each year and leave thousands of other victims with serious personal injuries. In some cases, as in the above situation, innocent people would have died had it not been for the actions of others on the road in stopping and rendering aid.
If you or someone you love is involved in this type of collision, we encourage you to seek legal help right away. Our Bradenton hit and run accident can take action to locate the driver and hold them accountable. This includes:
Working with local police to solicit tips from the general public;
Conducting more in-depth interviews with witnesses;
Obtaining nearby surveillance videos, which can help in identifying the vehicle;
Talking to local mechanics who may have encountered the driver or performed repairs on their vehicle. 
Contact Our Bradenton Hit and Run Accident Attorney Today 
At the Law Office of Steven G. Lavely, we help you locate hit and run drivers. Once we identify them, we provide the fierce legal representation you need to hold them accountable for the property damages, medical expenses, lost wages, and pain and suffering they cause. Give us a call or contact our Bradenton motorcycle accident attorney online to request a consultation today.
Source:
bradenton.com/news/local/article260786822.html