Pedestrian Accidents In Bradenton: Protecting Yourself When Walking At Night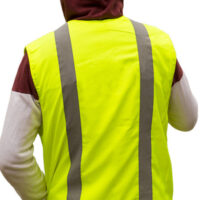 Daylight savings time is still months away and while the sun remains out for just a little longer now, it still gets dark early enough to present risks to people walking. Pedestrians need to continue to use caution due to low visibility. A recent night-time pedestrian accident in Bradenton, that resulted in fatal injuries, emphasizes the serious risks involved. Find out more about these types of accidents and the ways you can protect yourself when walking at night.
Bradenton Woman Killed In Pedestrian Accident 
According to a January 18, 2022 report by the Bradenton Herald, one person was injured and another killed as a result of a pedestrian accident in Palmetto. The report states that a 31-year-old woman and a 25-year-old man were crossing US 41 near Buckeye Road when they were struck by a vehicle. The crash happened just after midnight, so poor visibility was likely a factor. The man is receiving treatment at a local hospital for serious personal injuries. Sadly, the woman's injuries proved fatal.
Fatal pedestrian accidents are more likely to happen at night and they are particularly common over the winter months for the following reasons:
An early sunset means there are more hours of darkness each day;
With it getting dark shortly after 5:00 p.m., there are still plenty of people out walking for pleasure or running errands;
Rainy, wet conditions over the winter months increase glare, making it harder for drivers to see pedestrians;
A general decrease in tourism and traffic makes drivers more likely to speed, which increases not only the risk of pedestrian accidents but also the odds of fatal injuries.
How To Protect Yourself As A Pedestrian
If you go out walking in the early morning or evening hours, when it is likely to be dark, it is important to take precautions to reduce your pedestrian accident risks. This includes:
Wear light colors to increase visibility;
Carry a flashlight but avoiding pointing it directly at drivers;
Avoid highways with lots of traffic and any road that does not have sidewalks;
Always use designated crosswalks at intersections.
If a pedestrian accident does happen, alert police immediately. Get contact information and a description of the driver/vehicle (in the event of a hit and run) and names of witnesses at the scene. You can hold at-fault motorists accountable for medical expenses, lost wages, and other costs you incur as a result of their actions. Be aware that under the Florida Statutes, even if you were partially to blame, you may still be entitled to compensation. 
Request A Consultation With Our Bradenton Pedestrian Accident Attorney 
Pedestrian accidents increase over the winter months and can leave you suffering serious personal injuries. At the Law Office of Steven G. Lavely, we are dedicated to helping victims and their families get the compensation they need to recover in a claim. To request a consultation with our Bradenton pedestrian accident attorney, call or contact our office online today.
Source:
bradenton.com/news/local/traffic/article257435707.html