Partially At Fault For A Car Accident In Bradenton? You May Still Be Entitled To Compensation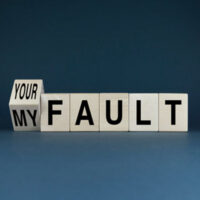 Car accidents are complex events. It is not uncommon for there to be multiple underlying factors involved and more than one driver may share a portion of the blame. Our Bradenton car accident lawyer explains how while this may give insurers the right to deny a settlement, you may still be entitled to compensation through a car accident lawsuit.
Actions On Your Part That May Have Contributed To A Crash
Crash reports from the Florida Department of Highway Safety and Motor Vehicles (FLHSMV) indicate that over 5,500 car accidents in Manatee County happen each year. Reckless driving behavior on the part of one of the motorists involved, such as speeding, running red lights, or driving under the influence, is often to blame.
Other factors that may have increased the likelihood of a collision include adverse weather, unpaved roads, construction projects, and heavy traffic. Actions on your part may have also played a role either in causing the crash or increasing the severity of injuries. Examples include:
Texting, talking on a cell phone, or changing GPS settings at the time of the accident;
Turning to talk to other passengers in the vehicle, causing you to take your eyes off the road;
Following other drivers too closely;
Making sudden lane changes;
Cutting other motorists off while passing.
You may also be partially to blame in a multi-vehicle collision, in which the actions of one driver cause you to collide with another. Despite the fact that others may be primarily responsible, you could still find yourself being denied compensation in a car accident insurance claim.
Comparative Fault: Your Rights In Seeking Compensation
Insurance companies are for-profit businesses. As such, they will look for any reason to avoid making payouts on claims. If they can prove you were even partially at fault for a car accident in Bradenton, they can deny you a settlement.
It is important to be aware that, in this situation, you may still be entitled to file a car accident lawsuit filed in the Manatee County Court. Under the Florida Statutes, comparative negligence gives you the right to seek compensation, though the amount you are entitled to will be reduced based on the percentage you were at fault. For example:
You are injured in a crash for which you are determined to be 30 percent to blame;
The amount of medical costs, lost wages, and other damages you suffer totals $100,000;
The other driver involved is determined to be 70 percent responsible;
You would be entitled to claim 70 percent of your damages, or $70,000.
Comparative negligence also applies in cases where multiple drivers are to blame for a crash, allowing you to hold each accountable.
Contact Our Bradenton Car Accident Lawyer
As one of only a small percentage of board-certified trial attorneys in Florida, Bradenton car accident lawyer Steven G. Lavely is uniquely qualified to handle cases denied by insurers, including those involving comparative negligence. Call or contact our office online and request a consultation today.
Sources:
flhsmv.gov/pdf/crashreports/crash_facts_2020.pdf
leg.state.fl.us/statutes/index.cfm?App_mode=Display_Statute&URL=0700-0799/0768/Sections/0768.81.html
manateeclerk.com/