Parking Lot Accidents In Bradenton Increase Personal Injury Risks Over The Holidays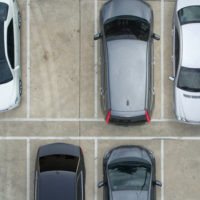 Even under normal circumstances, parking lots can be treacherous places. Pedestrians and drivers both need to be alert for motorists barreling through at high rates of speed, not looking where they are going, and rushing to get into or out of spaces. During the holiday season, parking lot-related car accident risks dramatically increase. It is important to be aware of the potential dangers, the serious personal injuries that often result, and how you can protect your rights in filing a claim.
Crowds of Holiday Shoppers Make Parking Lot Accidents More Likely To Happen
Starting with the days leading up to Thanksgiving and extending clear through the New Year, grocery stores and retail shopping centers will be crowded with shoppers. Between people buying gifts and food for holiday gatherings, taking advantage of sales, and returning unwanted items, store parking lots tend to quickly fill up. Unfortunately, this creates hazards both for drivers and pedestrians.
Environmental Health and Safety (EHS) Today warns store workers and shoppers alike about the dangers of parking lot accidents, which generally peak on the day after Thanksgiving and continue on throughout the month of December. Common places they are most likely to happen include:
At store parking lot entrances and exits;
At areas in which parking lot lanes intersect;
At crosswalks in the front of the store;
At individual spaces, while drivers are attempting to pull in or out.
Going too fast for conditions, failure to yield, aggressive driving in general, and being distracted are among the leading causes of parking lot-related car accidents in Bradenton.
What To Do If A Parking Lot Accident Happens
Parking lot accidents may seem minor, but they can result in serious and potentially life-threatening injuries. Broken bones, torn muscles and tendons, severe cuts and lacerations, and serious head, back, neck, and spinal cord injuries are all common.
According to the National Safety Council (NSC), tens of thousands of parking lot-related car accidents happen each year and the holiday season only increases the dangers. Drivers and pedestrians are encouraged to use caution and to never assume a driver sees you or will stop. If a parking lot accident in Bradenton does occur, it is important to take the following steps:
Notify the police immediately so that an accident report can be filed;
Make a quick mental note of the vehicle description;
Exchange personal contact and insurance information with the driver;
Get the names and contact information for any witnesses at the scene;
Seek medical attention for your injuries, regardless of symptoms.
Parking lot accidents in Bradenton often result in serious injuries, though symptoms may appear minor at first. Failing to seek medical care could jeopardize your health as well as your rights to compensation.
Contact Us Today for Help
When parking lot accidents result in personal injuries, the Law Office of Steven G. Lavely helps you hold those at fault accountable. Contact our Bradenton car accident attorney and request a consultation to discuss your case today.
https://www.lavelylaw.com/preventing-golf-cart-accidents-in-bradenton/