One Teen Killed, Three Others Injured In Manatee County Car Accident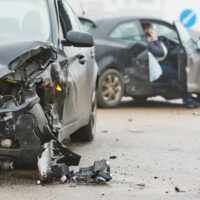 Car accidents can happen to drivers of all ages. However, teens are at higher risk. Sadly, a recent car accident in Manatee County claimed the life of one local teen and left three others with serious injuries. For parents, it is important to be aware of potential risk factors that make these types of crashes more likely to happen and ways you can help prevent them.
Fatal Teen Car Accident In Lakewood Ranch
According to a December 5, 2020 news report by the Bradenton Herald, one teen was killed and three others injured in a crash at Lakewood Ranch in Manatee County. It happened shortly after 11:00 p.m. the previous Friday night, near the intersection of Blithe Avenue and University Parkway.
Police reports state a 16-year-old male was driving with a girl of the same age beside him in the passenger seat. Two other teens were in the backseat of the vehicle. As it headed eastbound along University Parkway, the driver suddenly lost control of the vehicle. He skidded off the road and collided with a concrete culvert.  The force of impact sent the car airborne, where it struck a utility pole before landing on the road.
The passengers in the backseat, who were not wearing seatbelts, were thrown from the vehicle. They are reported to have suffered severe injuries. The driver, who was wearing a seatbelt, was also injured and is listed in serious condition at a local hospital. Sadly, the 16-year-old girl riding alongside him was pronounced dead at the scene.
Teen Car Accident Risks
The Insurance Institute For Highway Safety (IIHS) reports that while teens drive less than their older counterparts, they are three times more likely to be involved in car accidents. A lack of maturity, inexperience driving, and reckless behavior behind the wheel are often to blame.
Teens, in an effort to show off for friends, are more likely to take risks while driving, such as not wearing seatbelts, running red lights, and going over the speed limit. They are also more likely to engage in texting and other distracted driving behaviors. When unexpected stops and changes in traffic or weather conditions happen, they are less likely to respond appropriately.
Not knowing the steps needed to prevent a car accident or reduce impacts are common factors that make teen car accidents more deadly. As parents, you can help protect your teen by taking the following steps:
Limit their driving time, particularly at night and on weekends;
Limit the number of passengers allowed in their vehicle;
Model safe driving behavior;
Restrict their driving privileges if they have an accident or get a ticket;
Require them and anyone in the vehicle to wear a seat belt at all times.
Let Us Help You Today
When car accidents leave you or a loved one with serious personal injuries, our Bradenton car accident attorney is here to help you get the compensation you need to recover. Contact the Law Office of Steven G. Lavely to request a consultation today.
Resource:
bradenton.com/news/local/article247626970.html
https://www.lavelylaw.com/driving-in-the-dark-ways-to-decrease-your-car-accident-risks/