Older Americans Month: How To Reduce The Risk Of Older Adult Car Accidents In Bradenton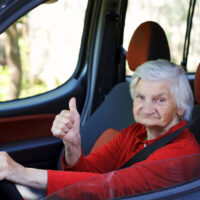 Older adult motorists may have years of driving skill and experience on their side, but the effects of aging can put them at risk. Their age not only makes them more likely to be involved in a crash but also more likely to suffer serious personal injuries. Our Bradenton car accident lawyer offers tips for them and their loved ones to reduce the risks.
Older Driver? How Aging Can Make Bradenton Car Accidents More Likely To Happen
While older adults generally live longer and more active lives today than they did a generation ago, it is still important to be aware of the effects getting older can have, particularly when it comes to your safety.
According to the National Highway Traffic Safety Administration (NHTSA), car accidents claim the lives of close to 7,000 people over the age of 65 each year while injuring nearly 250,000 others. Be aware of factors that could put you at risk:
Decreased mobility: General impairments associated with aging, such as problems with knees and hips, can impact your driving skills.
Reduced reflexes: Reflexes tend to get slower as you age, making you less likely to respond in a timely manner to unexpected events that happen on the road.
Vision and hearing impairments: Deteriorating vision or hearing can cause you to miss signs of problems or an impending crash.
Chronic health issues and medication: Sleep disorders, high blood pressure, and other health conditions can impact driving ability while medications you may be taking can cause serious impairments.
To protect yourself, speak to your doctor about the above issues and place limits on driving as needed, such as avoiding major interstates or driving at night.
Protecting Older Adult Loved Ones
May is Older Americans Month, which focuses on how older adults contribute to society and some of the common issues they face. If you have older adult loved ones, it provides the perfect opportunity to speak with them about driver safety.
Driving allows older adults to maintain their independence, visit friends or family, and attend important doctor appointments. However, if they suffer common age-related impairments, it could also pose serious personal injury risks to them and others on the road. Speak to parents or other older loved ones about driver safety and be alert for warning signs of potential problems, such as:
Memory loss, which could cause issues with general navigation;
Increased confusion, which could result in dangerous driving errors;
Difficulty pulling in or out of spaces;
Near misses or having an actual fender bender, even if no one is harmed.
When speaking with older adults about driving, be respectful and provide positive solutions, such as paying for ridesharing or offering rides to the doctor.
Contact Our Bradenton Car Accident Lawyer
As an experienced Bradenton car accident lawyer, Steven G. Lavely provides professional legal representation for injured victims and their families. To get the compensation you need to recover, call or contact us online and request a consultation.
Sources:
crashstats.nhtsa.dot.gov/Api/Public/ViewPublication/813341.pdf
acl.gov/oam/2023/older-americans-month-2023