Night Driving Risks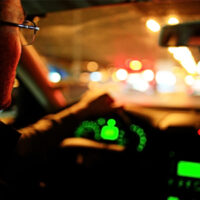 Earlier sunsets are one sure sign of fall in Brandenton. The impact is even more dramatic after we 'fall back' an hour from daylight savings time. This leaves many people having to drive home from work or run errands in the dark, a major problem for some drivers. Even if your night vision is relatively good, the evening hours hold greater risks in terms of car accidents and injuries. The following offers tips on how you can protect yourself.
The Dangers Of Night Driving
The increased darkness over the fall and winter months can put a damper on your spirits. Unfortunately, it can also put your health and safety at risk. According to studies by the National Institutes of Health (NIH), car accident rates increase dramatically after dark and injuries sustained in these crashes tend to be more severe. Factors that make night driving more dangerous for motorists, as well as bicyclists and pedestrians, include:
Increased glare from headlights, traffic lamps, and traffic signals;
Difficulty in seeing lane marker lines;
Problems with making out dark or unfamiliar places on the road;
Increased risk of being tired in the evening, dulling reaction times;
Increased risk of encountering other motorists who suffer from night blindness.
Driving is a complex task, one that is even more demanding at night. Being tired and having trouble seeing can make you more easily distracted. The evening hours also tend to bring about an increased risk for drunk drivers and those under the influence of other substances.
Protecting Yourself on the Road at Night
The National Safety Council (NSC) advises that while night blindness is a condition that is more likely to impact older adults, even young people can face difficulties when driving at night. To reduce your accident risks, they recommend the following tips:
Dim the lights on your dashboard to avoid excess glare.
Avoid looking directly at street lamps or another driver's head or tail lights.
Take your car to a mechanic and make sure your own head, tail, and brake lights are working.
Reduce your speed and avoid aggressive driving behaviors such as tailgating and failure to yield.
Reduce distractions in your vehicle, such as cell phones, GPS systems, and car stereos or other electronics.
Keep an eye out for bicyclists and pedestrians, particularly near parks or other areas where people often congregate.
If you experience significant problems with night blindness, make an appointment with your family doctor or an ophthalmologist. They may be able to recommend treatments which can help. If your night blindness is severe or you have had several 'near miss' accidents, concentrate your driving during the day and choose alternative methods of transportation for getting around after dark.
Let Us Help You Today
When crashes and collisions impact you or those you love, the Law Office of Steven G. Lavely is here to help you get the compensation you need to recover. We help you hold at fault drivers accountable. Reach out and contact our Bradenton car accident attorney to schedule a consultation today.
https://www.lavelylaw.com/how-aggressive-of-a-driver-are-you/