Motorcycle Accidents In Bradenton: Five Ways To Reduce Your Risks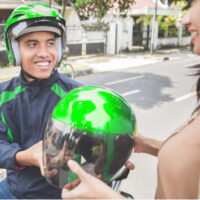 Spring is right around the corner and motorcycle enthusiasts are ready to hit the road. Whether you are riding locally or traveling to events across the state, it is important to make safety a top priority. Motorcycle accidents in Bradenton are a major concern and can result in potentially life-threatening personal injuries. Find out five ways to reduce your risks.
Motorcycle Accident Proves Fatal For Local Man, Leaves 8-Year-Old Passenger Seriously Injured 
A fatal motorcycle accident in Bradenton claimed the life of a local man. According to a February 2022 Bradenton Herald news report, a crash happened on a recent Friday afternoon on U.S 41, near 58th Avenue West. A 40-year-old man was riding with an 8-year-old male passenger on the back when he was struck by a motorist making a left-hand turn into a shopping plaza. The motorcyclist was killed immediately in the crash while the little boy riding with him was taken to a local hospital with serious injuries.
Unfortunately, these types of crashes are not uncommon. RideSmart Florida reports that the number of fatal motorcycle accidents has nearly doubled over the past 20 years. These claim the lives of close 600 bikers each year. Turning accidents are among the most frequent types of crashes. Other common ways motorcycle accidents happen include:
Rear-end crashes, due to motorists tailgating bikers;
Side-swipe accidents, which can happen when drivers fail to look before switching lanes;
Head-on collisions, common on major highways;
Dooring accidents, due to drivers parked on side streets failing to look before opening their doors.
Reduce Your Motorcycle Accident Risks
March is a big month for motorcyclists in Bradenton and throughout Florida. Local groups hold poker runs and other events while many riders in our local area will head across the state to take part in the annual Daytona Beach Bike Week. Whether you plan on joining the festivities or use your bike primarily for getting to and from work, it is important to take steps to reduce your motorcycle accident risks. These include:
Pick the right motorcycle: Make sure the bike you are riding is the right size and height for you.
Use the appropriate gear: This includes a helmet, long pants, riding gloves, sunglasses, and closed-toe shoes.
Follow all traffic rules and regulations: Watch your speed, avoid distractions on the road, and take care to avoid running red lights or stop signs.
Avoid drinking and driving: If you have any amount of alcohol in your system, do not get on your motorcycle.
Keep your eye on other drivers: Never assume a motorist sees you, watch for unexpected moves, and give aggressive drivers or those otherwise engaged in reckless behavior plenty of space.
Discuss Your Case With Our Bradenton Motorcycle Accident Attorney 
Motorcycle accidents can cause injuries that impact you and your family for years to come. To discuss how to get the compensation you deserve, reach out to the Law Office of Steven G. Lavely. Give us a call or contact our Bradenton motorcycle accident lawyer online and request a consultation today.
Source:
bradenton.com/news/local/traffic/article258309148.html