Maximum Medical Improvement: What It Is And How It Impacts Compensation In A Car Accident Claim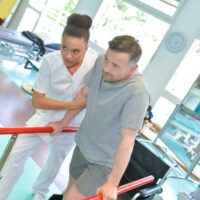 Injuries you suffer due to a car accident in Bradenton can impact you for years to come. However, the full extent of the damages you suffered is not always apparent in the immediate aftermath. It can take months to fully determine how your injuries could affect your health and abilities in the future. This is why waiting until you reach the level of maximum medical improvement before settling a car accident claim is important.
What Is Maximum Medical Improvement?
When any type of car accident happens in Bradenton, regardless of how seemingly minor, it is important to seek medical care immediately. Symptoms of potentially serious car accident injuries are not always immediately obvious, nor are the long-term impacts they will have on the patient's health.
It can take months of medical tests, treatment, and physical therapy to determine the level of maximum medical improvement (MMI). This is a term frequently used by doctors in treating patients who undergo procedures or who have suffered personal injuries. As the name implies, it refers to the time when they have reached the maximum level of recovery and any ongoing issues are likely to be permanent impairments.
According to the National Institutes of Health (NIH), car accident injuries are a common cause of short and long term disabilities. The Risk of Permanent Medical Impairment (RPMI) is particularly high with the following:
Broken bones;
Burns;
Crushing injuries, causing internal damage;
Head injuries, such as concussions and skull fractures;
Injuries to the back or neck, such as whiplash;
Injuries to the spinal cord or column.
Determining Maximum Medical Improvement Prior To Settling A Car Accident Claim
When a car accident happens due to the recklessness of other drivers, you have the right to hold them liable in an insurance claim. Injured victims are often surprised when insurers offer immediate settlements and may be eager to sign. Unfortunately, this is a common tactic that can end up leaving you paying significant amounts in out-of-pocket expenses.
To ensure your future medical bills, lost wages, and other costs associated with your injuries are covered, it is important to wait until you reach maximum medical improvement before settling your claim. This can take anywhere from several months to a year or longer and is one of the reasons why you have up to two years after a car accident in Bradenton to file a personal injury claim under the Florida Statutes. 
Contact Our Bradenton Car Accident Lawyer Before Accepting A Settlement
While you may want to settle your car accident claim as soon as possible, this can work against your best interests. Before accepting a settlement, reach out to the Law Office of Steven G. Lavely first.
We work with your doctor in determining medical improvement and help you get the total amount you need to cover both current costs and future losses. To request a consultation, call or contact our office online and request a consultation with our Bradenton car accident lawyer today.
Sources:
ncbi.nlm.nih.gov/pmc/articles/PMC3256772/
leg.state.fl.us/Statutes/index.cfm?App_mode=Display_Statute&URL=0000-0099/0095/Sections/0095.11.html