Manatee County Commissioner At Center Of DUI Crash Controversy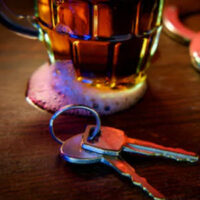 Driving under the influence of alcohol or drugs is one of the most reckless and dangerous types of driving behaviors. It is a leading cause of car accidents in Bradenton, leaving innocent motorists, bicyclists, and pedestrians suffering potentially life-threatening personal injuries.
A Manatee County Commissioner is currently at the center of a controversy, after being accused of DUI weeks after a car accident occurred.
DUI Investigation Opened Into Bradenton Car Accident 
On the evening of April 20, 2022, police received reports of a single vehicle car accident in Bradenton. The crash notification system within the vehicle notified 911 and recorded the call. According to a May 2022 Patch news report, the male victim responded only sporadically to the operator and went quiet for several minutes before his wife came on. She encouraged him to leave the vehicle and told dispatch that the situation was 'all good'. 
The victim in the case is a Manatee County Commissioner. Several weeks after the crash, he is now the subject of a DUI investigation. Details surrounding the accident and the aftermath that failed to add up:
An officer at the scene stated the commissioner was glassy eyed and had slurred speech;
Despite this, the Commissioner was never given a breath or blood alcohol content (BAC) test.
The Commissioner claims he was driving within the 25 mile per hour speed limit, but investigators report he would have had to be going much faster to cause the amount of damage to the vehicle.
He changed his story, telling investigators he was cut off by another driver right before the crash but telling insurers he swerved to avoid hitting an animal.
Injured In A DUI Car Accident In Bradenton?
According to the state Department of Highway Safety and Motor Vehicles (FLHSMV), close to 10,000 DUI-related car accidents in Florida happen each year. While police and prosecutors are aggressive in apprehending and pressing charges against some DUI offenders, high profile community members or celebrities visiting the area stand a better chance of being let off the hook.
This is a serious problem when someone ends up being hurt. In this situation, our Bradenton car accident lawyer takes action to protect the rights of victims in filing a claim:
Obtaining copies of police reports and any dashcam footage available;
Reviewing surveillance tapes from nearby buildings or traffic signals, which may show the moments leading to the crash;
Interviewing witnesses and people who may have interacted with the driver prior to the accident;
Surveying the driver's traffic and criminal record, which may show a history of drunk driving or other reckless behavior.
Contact The Law Office Of Steven G. Lavely Today
If you are injured in a DUI-related car accident, reach out to the Law Office of Steven G. Lavely. Our Bradenton car accident lawyer can take the actions needed to help you get compensation in a claim. Call or contact our office online  to request a consultation today.
Sources:
patch.com/florida/bradenton/bodycam-video-dui-investigation-shows-kruse-after-crash-sheriff
flhsmv.gov/pdf/crashreports/crash_facts_2020.pdf