Local Teen Arrested For Hit And Run Car Accident In Bradenton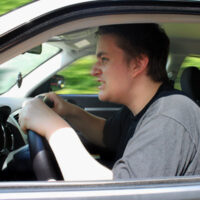 Teenagers can get a bad rap and are often accused of all types of bad behavior. In many cases, it is simply growing pains that cause them to act rebellious or make otherwise bad decisions. Unfortunately, this can have serious consequences once they get behind the wheel. Willful and reckless driving can endanger them and others on the road. Our Bradenton car accident lawyer explains more about the risks and a recent case in which a teen driver faces serious criminal consequences.
Teen Facing Attempted Murder, Other Criminal Charges For Role In Bradenton Car Accident 
Teens often fail to consider the consequences of their actions or how one wrong decision on their part could end up impacting them and others for years to come. This appears to be the case in a recent Bradenton car accident in which a local teen is accused of purposely hitting someone and then fleeing the scene.
According to an August 2023 My Sun Coast news report, a 17-year-old Bradenton resident was arrested on charges of Attempted Murder as well as Hit-and-Run, Reckless Driving, and No Valid Driver's License with Serious Bodily Injury. The charges stem from an incident that happened at 5:00 p.m. on a recent weekday in the 8400 block of Manatee Avenue West, on the Palma Sola Causeway.
Police claim the teen got into an altercation with another individual. The teen originally drove away, then turned around and intentionally struck the victim, who suffered serious injuries and was taken to a local hospital in critical condition. After striking the victim, the teen then fled the scene. He was later apprehended by law enforcement and is being detained while awaiting hearings. Police are continuing to investigate the case.
Bad Judgment A Common Factor In Bradenton Car Accidents Involving Teens
While the above case may seem like an extreme example, teen car accidents are common and can have devastating consequences. According to the Florida Teen Safe Driving Coalition, teen drivers are involved in close to 85,000 crashes throughout the state each year, leaving them and others involved suffering serious and potentially life-threatening personal injuries.
In most Bradenton teen car accident cases, bad judgment combined with a general lack of driving experience is often to blame.  Dangerous behaviors on the part of teens that increase crash risks include:
Speeding and racing other motorists;
Running red lights and stop signs;
Being distracted by cell phones, passengers in the vehicle, or events occurring outside it;
Driving while under the influence and showing off for friends.
Request A Consultation With Our Bradenton Car Accident Lawyer
Teen car accidents are among the most complex and challenging cases. If you are a victim, reach out to the Law Office of Steven G. Lavely for trusted legal guidance in filing a claim. We help you get the compensation you need to recover. To request a consultation with our Bradenton car accident lawyer, call or contact our office online today.
Sources:
mysuncoast.com/2023/08/09/bradenton-teen-arrested-palma-sola-hit-and-run/
flteensafedriver.org/florida-teen-driver-fact-sheet-2022/#:~:text=In%20Florida%2C%20teen%20drivers%20were,have%20the%20highest%20crash%20rates.