Law Enforcement Targeting Aggressive Driving To Prevent Car Accidents In Bradenton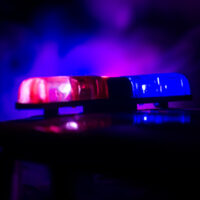 Hot, humid weather and heavy traffic conditions can cause Florida residents to get grumpy at this time of the year. Unfortunately, this can prove extremely dangerous when behind the wheel, leading to aggressive driving behaviors that increase Bradenton car accident risks.
According to a June 2023 WFLA News report, law enforcement has announced a new campaign aimed at preventing these types of crashes. Our Bradenton car accident lawyer explains more about what to expect and how to reduce your own aggressive driving risks.
FDOT Announces New Aggressive Driving Campaign In Bradenton  
Car accidents in Bradenton are a common problem and pose risks year-round. Unfortunately, these tend to increase during the busy summer months. WFLA reports that the Florida Department of Transportation (FDOT) will be partnering with local law enforcement to prevent aggressive driving, one of the leading causes of crashes at this time of year.
Police will be on the alert for drivers who engage in any type of aggressive driving behavior that could pose risks to them, their passengers, or other road users. This includes:
Speeding and going too fast for traffic conditions;
Failing to yield and running red lights or stop signs;
Weaving in and out of lanes and improper passing;
Tailgating, or following other drivers too closely;
Using angry hand gestures, blaring car horns, and similar aggressive actions meant to provoke other motorists.
Protect Yourself Against Aggressive Driving Car Accidents In Bradenton
Engaging in any type of aggressive behavior when traveling on roads in Bradenton and throughout Manatee County could result in heavy fines and traffic tickets that put points on your driver's license. It could also increase the risks of car accidents resulting in severe and potentially life-threatening personal injuries. To protect yourself, FDOT advises following some simple safety tips:
Be aware of traffic conditions on routes you regularly travel, particularly during the summer months and on weekends or holidays.
Factor in traffic conditions and flow plenty of time to reach your destination.
If you encounter unexpected traffic, practice deep breathing and do safe, calming activities while waiting, such as listening to music or books on tape.
Be courteous and forgiving of other motorists, particularly if they appear lost or are from out of state.
Give other motorists plenty of space on the road and be prepared for unexpected stops or other delays.
Steer clear of any motorists acting in an aggressive or otherwise reckless manner.
Refuse to engage if someone behaves aggressively toward you or otherwise tries to provoke you to anger.
If you feel you are putting your own safety or that of other road users in jeopardy, pull over at the first safe location, park your car, and notify law enforcement.
Contact Our Bradenton Car Accident Lawyer
Aggressive driving-related car accidents in Bradenton can leave you or those you love suffering serious personal injuries. At the Law Office of Steven G. Lavely, we hold those at fault accountable and help you get the compensation you need to recover. To request a consultation, contact our Bradenton car accident lawyer today.
Sources:
wfla.com/news/local-news/manatee-county/fdot-launches-new-effort-against-aggressive-driving-in-bradenton/
fdot.gov/projects/targetzero/home/aggressive