Lack of Sleep A Common Culprit Behind Car Accidents and Injuries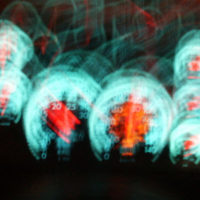 Many people have demanding work or class schedules and family obligations that can cause them to fall behind on sleep. While being tired may not prevent you from completing tasks or engaging in hobbies and activities that you enjoy, it could put your health and safety at risk.
Driving while excessively tired or fatigued has been identified as a leading, and often underrated, cause of car accidents in Florida and throughout the U.S. While safety officials claim it is difficult to gauge an exact number, they estimate that 'drowsy driving' and falling asleep behind the wheel account for thousands of highway traffic deaths each year.
The Dangers of Drowsy Driving
While traffic laws and public service campaigns aim to make the public aware of the dangers of drunk driving, most people are unaware that drowsy driving, or driving while excessively fatigued, can be just as dangerous. According to the National Sleep Foundation, driving at the end of a long shift or on less than a full night's sleep mimics that of driving under the influence, making car accidents and injuries more likely to occur. The damaging effects of a lack of sleep on a driver's abilities include:
Impaired judgement;
Reduced reaction time;
Vision problems;
Decreased performance and attention span;
Increased likelihood of aggressive behaviors.
In addition to the above, being tired can increase your risk of nodding off for a moment while driving or actually falling asleep, either of which can prove fatal when behind the wheel. 
Drowsy Driving Car Accidents
Drowsy driving is particularly hard to combat, because unlike alcohol, there is no test to determine when a driver is too tired to drive. Estimates from the National Highway Traffic Safety Administration (NHTSA) indicate that there are more than 80,000 drowsy driving accidents which occur each year in the United States, resulting in as many as 40,000 injuries and close to 900 deaths. These numbers are based on clues that a drowsy driving accident occurred, and the actual number may be much higher. Drowsy driving accident reports are often based on statements from the driver or witnesses at the scene. Other evidence includes collisions in which there are no skid marks or a lack of evasive maneuvers to avoid or reduce the impact of an accident, indicating the driver may have fallen asleep.To prevent drowsy driving accidents, the NHTSA recommends the following:
Make it a point to get a full night sleep regularly;
Make sure you are well rested before heading out on long trips;
Avoid taking certain types of medications before driving, such as cough or cold medicine, which could make you sleepy;
Be especially alert during peak periods for drowsy driving, which is in the late afternoon and between the hours of midnight and 6:00 a.m.
Call or contact the Law Office of Steven G. Lavely online if you or someone you care about has suffered injuries as the result of a drowsy driving accident. Our Florida car accident attorney can advise you on the best course of action in your case, to assist you in getting the compensation you deserve. Request a free consultation in our Bradenton or St. Petersburg office today.
Resources:
drowsydriving.org/about/
nhtsa.gov/risky-driving/drowsy-driving#topic-scope-problem