Involved In A Car Accident In Bradenton? Know The Warning Signs Of Concussion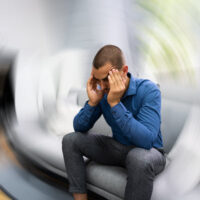 If you are involved in any type of car accident in Bradenton, it is important to report it to the authorities and seek medical attention immediately. Injuries suffered in even a seemingly minor crash has the potential to impact your health and financial security for years after.
Concussions are one of the most common types of car accident injuries. Our Bradenton car accident lawyer explains some of the warning signs and how to get the compensation you need to recover in a claim.
Car Accidents And Concussions: Be Alert For Warning Signs
September 16 is designated as National Concussion Awareness Day. An annual event, the goal is to increase the general public's knowledge of one of the most common and serious types of personal injuries. Concussions can happen due to any type of bump, blow, or sudden jolt to the head. This can disrupt neural pathways in the brain, resulting in potential long-term disabilities.
Car accidents are one of the most common ways for these injuries to happen. Symptoms of concussions often appear subtle at first, so it is important for victims and their families to be alert to warning signs. These include:
Feeling lightheaded or dizzy;
Momentarily blacking out;
Loss of memory about the accident;
Severe headaches;
Lack of coordination;
Nausea or vomiting;
Excessive fatigue;
Changes in personality and increased anxiety or depression.
Any time a car accident happens and a bump or blow to the head is suspected, seek medical care right away.
Compensation For Concussion Injuries
The Mayo Clinic warns that motor vehicle accidents are one of the most common causes of concussions. These can happen to drivers and their passengers, as well as bicyclists and pedestrians. Unfortunately, even a seemingly minor blow to the head can impact victims for years after.
Concussions can cause physical, emotional, and cognitive impairments that linger for long months after an accident. Once you have suffered a concussion, any future blow to the head is likely to be more severe, resulting in permanent disabilities or even death.
You only have one chance to get compensation. Whether filing an insurance claim or a car accident lawsuit in Brandenton, consider current costs and future expenses. These include:
Medical expenses, including ongoing treatment, diagnostic testing, medications, and rehabilitative therapies;
Household expenses, including costs you incur due to needing help with household or personal tasks and modifications to ensure mobility;
Lost income, including current and anticipated future losses in earnings or benefits;
Pain and suffering, including compensation for lost enjoyment in life if you are unable to engage in your prior hobbies and activities. 
Contact Our Bradenton Car Accident Lawyer Today
If you or someone you love has suffered a concussion, reach out to the Law Office of Steven G. Lavely right away. We provide caring support and the professional legal representation you need to get the maximum amount you are entitled to in a personal injury claim. Call or contact our Bradenton car accident lawyer online and request a consultation today.
Source:
nationalconcussionawarenessday.com/index.html
mayoclinic.org/diseases-conditions/concussion/symptoms-causes/syc-20355594