Injured In A Car Accident In Bradenton? Find Out What To Do After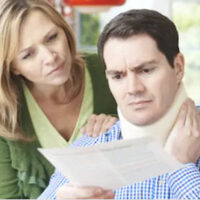 Even the safest drivers can find themselves involved in car accidents in Bradenton. The reckless driving behavior of others on the road can put you at risk. Why should you have to pay out of pocket for something that was not your fault? To protect yourself and your rights in a claim, find out what you need to do in the aftermath.
Steps To Take In The Immediate Aftermath of A Car Accident In Bradenton
Not taking the appropriate steps in the immediate aftermath of a car accident could jeopardize your health and your rights in a claim. Our Bradenton car accident attorney advises the following:
Report the accident immediately to the police: Under the Florida Statutes, drivers are required to stop and notify law enforcement in the event of any type of car accident that results in property damages or personal injuries.
Exchange information with other drivers involved: This includes contact and insurance information, as well as your driver and vehicle registration numbers.
Gather evidence at the scene: Make note of any witnesses who may have seen the accident happen and take photos or videos of the crash site, your vehicle, and any injuries you suffer.
Seek medical care for your injuries: Regardless of the severity of your injuries, visit the local hospital emergency room or your family doctor as soon as possible.
Notify your insurer: Notify your insurance company right away to begin the process of filing a claim.
What To Do In The Weeks After A Crash 
Florida Physical Medicine warns that even a minor car accident can result in traumatic injuries. Broken bones, sprained or torn muscles or tendons, and injuries to the head, back, neck, or spinal cord are all common. Medical expenses and lost wages you incur as a result could end up totaling hundreds of thousands of dollars. To protect your rights, follow these steps in the weeks after a crash:
Follow all doctor recommendations: This includes getting any recommended diagnostic testing, treatment, and follow-up care, and following instructions regarding work or other activity restrictions.
Avoid discussing your accident: Until your car accident claim is resolved, avoid discussing it with others or posting about it on social media. Sites such as Facebook and Twitter are the first places insurance investigators look to find evidence to deny your claim.
Keep copies of all important documents: Keep statements from your doctor or hospital, copies of receipts for out-of-pocket expenses, and any correspondence you receive from the insurer.
Be cautious in accepting any settlements: Insurance companies often offer settlements that are far less than what car accident victims deserve. Once you accept, you waive your rights to any future compensation.
Speak With Our Bradenton Car Accident Attorney 
Before accepting a car accident settlement that is less than what you deserve or need to recover, reach out to the Law Office of Steven G. Lavely. To speak with our Bradenton car accident attorney, call or contact our office online and request a consultation today.