Injured In A Car Accident In Bradenton? 10 Tips To Get The Most Out Of An Insurance Settlement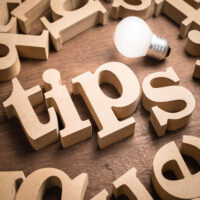 Car accidents in Bradenton can result in major medical expenses, property damages, and other costs. Why should you have to pay out-of-pocket if other motorists are to blame? Insurance can help cover your losses. Our Bradenton car accident lawyer offers ten tips for getting the most in a settlement.
How To Maximize The Amount You Get In A Car Accident Claim
The Florida Department of Highway Safety and Motor Vehicles (FLHSMV) reports that close to 6,000 car accidents in Manatee County happen each year. Motorists in Florida must carry a mandatory minimum amount of insurance to help cover losses that occur as a result. The following tips can help you maximize your settlement:
Report your car accident immediately to law enforcement.
Report any type of crash immediately to the police so that an accident report can be filed. This provides important details, including where it happened and information on all drivers involved.
Make note of the exact location. 
Pay attention to the exact location, as nearby video surveillance cameras can provide important evidence.
Take photos and videos at the scene.
If possible, take photos or videos of the area, the damage to your vehicle, and any injuries suffered by you or your passengers.
Get the names and contact information for any witnesses.
We can subpoena witnesses to testify as to what they heard or saw at the scene and in the moments leading up to the crash.
Seek medical care as soon as possible.
Symptoms of serious car accident injuries can take days to appear. Seek medical care as soon as possible to protect both your health and your rights in a claim.
Follow all of your doctor's instructions.
Adhere to all activity or work restrictions and undergo any testing or treatment recommended by your doctor.
Keep copies of all medical records and receipts.
Keep a folder containing medical records, statements from providers, and receipts for other costs associated with your accident.
Find out how much it will cost to replace your vehicle.
Insurers focus on the estimated value of your vehicle, but this can differ dramatically from what it will cost to replace it.
Know what your claim is worth.
The National Highway Traffic Safety Administration (NHTSA) reports costs of even a minor crash can total tens of thousands of dollars. Consider current and future medical expenses along with lost income, pain, suffering, and other costs. 
Know your rights in filing a car accident lawsuit in Bradenton.
If the insurer attempts to deny, downplay, or otherwise dispute your claim, filing a car accident lawsuit against the at-fault driver is an option.
Request A Consultation With Our Bradenton Car Accident Lawyer
You have one chance to get compensation for a car accident in Bradenton. To get the maximum amount you are entitled to, call or contact the Law Office of Steven G. Lavely online and request a consultation today.
Sources:
flhsmv.gov/pdf/crashreports/crash_facts_2020.pdf
crashstats.nhtsa.dot.gov/Api/Public/ViewPublication/813403