How the Medications You Take Could Be Increasing Your Car Accident Risks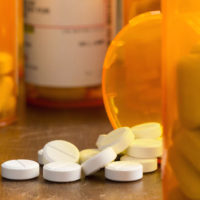 Most of us are aware of the dangers involved in drunk driving. Even one or two drinks can increase your risk of being involved in a car accident. As a result, we may be inclined to refrain from drinking while out or to rely on a friend or Uber for a ride home. However, you may not be aware of the impacts the medications you are taking could have on your driving abilities. Drugged driving, or driving under the influence of medications, is an increasingly common problem. The following outlines how you can help reduce your risks.
Medications that Could Impact Your Driving Ability
Many people take some form of prescribed or over the counter medication on a regular basis. It may be used to treat ongoing symptoms, a sudden illness or injury, or a chronic health condition. While the medicines you are taking may not seem strong or come with any label warnings, they can still have an impact on your ability to operate a motor vehicle.
Driving is a complex task, which requires you to be alert and prepared for sudden, unexpected situations. You need to have strong reflexes, good concentration, and physical strength to grip the wheel or apply brakes. Weather or traffic conditions and the actions of other drivers often require you to think and act quickly in order to avoid a collision.
According to the American Automobile Association (AAA), certain types of medicines, even when taking in minor doses, can still end up leaving you somewhat impaired. These include:
Tranquilizers and medications commonly prescribed for social anxiety;
Narcotic pain relievers or muscle relaxers;
Psychiatric medications, including certain types of antidepressants;
Prescription and over the counter sleep medications;
Couch medicines, particularly those that contain alcohol or codeine;
Decongestants and antihistamines.
Other types of medications which can impact you behind the wheel include dietary supplements, anti inflammatories, heart and high blood pressure medicines, and medication used for conditions such as diabetes or epilepsy.
Protecting Yourself Behind the Wheel
There are many types of medications that can cause you to feel sleepy and impact your ability to concentrate. Symptoms such as vision disturbances, increased agitation, lowered pulse rate, and lightheadedness can all increase your car accident risks. To protect yourself and others on the road against the dangers of driving medicated, Travelers Insurance recommends following these tips:
Discuss your medications and the side effects with your doctor;
Read all warning labels and heed precautions;
Time doses for periods during the day when you will likely not be driving;
Monitor yourself and enlist your family's help, particularly when taking a new medication.
Let Us Help You Today
At the Law Office of Steven G. Lavely, we are here to help you get the compensation you need to recover when crashes and collisions occur. If you suffer injuries, contact our Bradenton car accident attorney and request a consultation to discuss how we can assist you today.
Resource:
seniordriving.aaa.com/understanding-mind-body-changes/medical-conditions-medications/how-medications-can-affect-driving/