Holiday Tips to Prevent Car Accidents and Injuries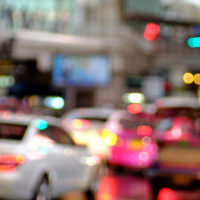 The holidays are one of the busiest times of the year, filled with shopping, parties, and family get togethers. The streets are filled with drivers, including out of towners visiting loved ones, rushing to get from one destination to the next. With all of the sights and sounds surrounding the season, it is easy for drivers to get distracted, making car accident and injuries more likely to occur. The following are tips on what to watch out for and ways you can keep yourself and your loved ones safe.
Holiday Traffic Dangers
In 2016, the American Safety Council (ASC) researched traffic accident statistics to determine the six most dangers holidays of the year for driving. Thanksgiving, Christmas, and New Year's Eve were all at the top of the list, making this one of the most potentially risky times of the year to be on the road.
Between office work parties, special events, family gatherings, and finding the perfect gift for everyone on your list, you are likely to spend a good bit of time on the road. You can help to reduce your chances of being involved in a car accident by avoiding driving dangers that are common at this time of year:
Distracted driving: When contending with tie ups due to holiday shoppers and travelers, keep your mind focused on the task of driving and avoid distractions such as making calls, texting, or taking pictures.
Speeding: Meeting holiday deadlines can leave you feeling rushed, but it is important to obey posted speed limits and to avoid driving too fast for conditions.
Driving Under The Influence: While holiday celebrations can be a lot of fun, make sure to have a designated driver or take an Uber home if you plan on drinking.
Aggressive Driving: A busy holiday schedule can make you feel pressured or stressed, causing you to take it out on other drivers. Allow yourself extra time to get where you need to go, and try to stay relaxed rather than tailgating or honking your horn at others.
Drowsy Driving: Do not skimp when it comes to getting enough sleep over the holiday season. Trying to fit too much in can leave you overly tired. According to the National Sleep Foundation, driving on even one or two hours less than the recommended eight hours of sleep is equivalent to driving after having several drinks.
If you are involved in a holiday traffic accident, remember to keep your cool and do not argue with the other driver at the scene. Notify law enforcement, exchange personal contact, driver's license, and insurance information, and get medical attention for your injuries, even if they appear minor.
Reach Out to Us Today for Help
Holiday car accidents often involve factors such as drunk driving, speeding, or drivers from out of state. For professional legal representation when filing a claim, contact the Law Office of Steven G. Lavely. We can arrange a free consultation with our experienced Bradenton car accident attorneys who can advise you on how to get the maximum amount of compensation you are entitled to. Call or contact us online today.
Resources:
blog.americansafetycouncil.com/six-most-dangerous-holidays-to-be-on-the-road-2/
sleepfoundation.org/sleep-topics/drowsy-driving