Holding Social Hosts Liable for Drunk Driving Car Accidents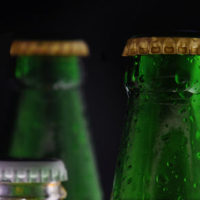 Drunk driving is one of the major causes of car accidents in Florida and continues to result in serious and potentially life threatening injuries to thousands of drivers each year. If you are involved in this type of crash, you could be left facing heavy medical expenses and lingering disabilities which require ongoing care. To avoid having to pay out of pocket for these costs, it is important to be aware of your rights in holding responsible parties accountable. In certain cases, you may be entitled to file a claim against a person or business who furnished alcohol to the driver at fault.
Social Host Liability In Florida
Social host liability is a major issue in drunk driving car accidents. It involves holding bar, restaurant, or store owners and other individuals accountable for over-serving customers or guests. Some states take a more aggressive stance on these types of laws, generally in the hopes that it may play a role in helping to reduce the number of drunk drivers on the road. Known as 'dram shop' or social host liability laws, these do apply in our area but are limited in scope.
Under Section 768.125 of the Florida Statutes, those who provide alcohol to a person of legal drinking age cannot be held liable for any injuries they cause in the event they become intoxicated, unless they had reason to know or suspect that the person was habitually addicted.
Compensation for Drunk Driving Accidents
According to statistics from the Florida Department of Highway Safety and Motor Vehicles (FLHSMV), roughly 5,500 drunk driving accidents occur each year in our state, leaving thousands seriously injured while proving fatal for more than 400 drivers and passengers. This is despite the efforts of law enforcement officers in apprehending suspects and of traffic safety officials in raising awareness.
There is literally no excuse for anyone to get behind the wheel after they have been drinking and it is important to hold all those involved responsible for the damages that result. As an experienced Bradenton car accident attorney, we can review your case to determine if social host liability might apply. Evidence that might be used to show that those who provided alcohol to the driver may have known that an alcohol problem existed include:
Store records and receipts, showing that the driver frequently visited and purchased alcohol at that location;
Video tape recordings, showing that the driver frequently appeared intoxicated, including on the night of the crash;
Witness statements, testifying that the driver may have been a 'regular' at a particular bar or restaurant and that their drinking habits were known among bartenders or waitstaff;
Records showing a prior history of drunk driving arrests or alcohol rehabilitation programs, which friends or family members should have been aware of.
Let Us Help You Today
At the Law Office of Steven G. Lavely, we fight to get compensation for victims of drunk driving accidents. To discuss your case and how we can help you, contact our Bradenton car accident attorney and request a consultation today.
Resource:
flhsmv.gov/pdf/crashreports/crash_facts_2016.pdf