Holding Bar Owners and Social Hosts Liable For Florida Drunk Driving Accidents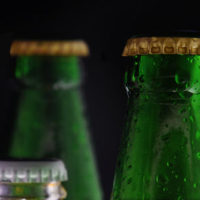 Safety officials in Florida have gone to great lengths to help prevent drunk driving. While public service campaigns raise awareness of the potential dangers and strict police enforcement helps to apprehend drunk drivers on the road, drunk driving accidents continue to be a common occurrence. When these types of car accidents do happen, the drunk drivers as well as those who served them may be held liable for the damages. 
Florida Dram Shop Laws
According to the latest car accident statistics from the Florida Department of Highway Safety and Motor Vehicles (FLHSMV), drunk driving claimed the lives of nearly 1,000 motorists in 2015, an increase of more than 10 percent over the previous year's figures. Overall, there are roughly 17,000 car crashes in Florida each year in which alcohol is suspected to be a factor, accounting for nearly 15 percent of all motor vehicle accidents.
In an effort to further dissuade drunk driving in Florida, ours is one of a number of states which have dram shop laws. The name comes from the unit of measure, or dram, in which alcohol was previously sold. Dram shop laws allow business establishments, such as restaurants, bars, and nightclubs, to be held liable for damages when drunk driving accidents occur. Under Section 768.125 of the Florida Statutes, these laws are limited in scope, and apply only to the following:
Those who willfully and knowingly serve alcohol to anyone under the drinking age;
Those who knowingly serve people who are "habitually addicted" to alcohol.
In the case of a drunk driver over the age of 21, you would need to show medical records indicating a history of alcohol abuse or a past history of arrest for alcohol related violations, and you would also need to show that the business owner, manager, or employees were aware that the customer they were serving had a drinking problem.
Social Host Liability
Those who host get-togethers at their home or at other venues for social occasions, such as weddings, graduations, or birthday parties, need to be aware of their responsibility for preventing drunk driving accidents involving their guests. Known as social host liability, these types of cases often involve underage drinkers.
According to Mother's Against Drunk Driving (MADD), car crashes are the leading cause of death for teenagers in the U.S., and roughly 25 percent of these accidents involve alcohol use. Parents who allow teens to drink in their homes or at other locations could be liable for injuries suffered by other motorists in the event a drunk driving accident occurs.
Injured IN A Drunk Driving Accident? We can Help
Drunk driving accidents often result in serious and potentially life threatening injuries. If you or someone you care about is injured as the result of a drunk driver, contact the Law Office of Steven G. Lavely. Our legal team provides a thorough investigation of each client's case, gathering the necessary evidence to hold drunk drivers and others accountable for the damages they cause. Request a free consultation in our Bradenton or St. Petersburg office today to discuss your situation with our experienced Florida drunk driving accident attorney.
Resources:
flhsmv.gov/pdf/crashreports/crash_facts_2015.pdf
madd.org/underage-drinking/underage-drinking-statistics.html?referrer=https://www.google.com/