Head On Crashes: One Of The Most Deadly Types Of Car Accidents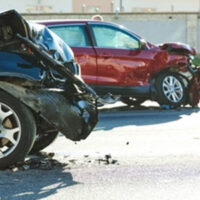 Any type of car accident in Bradenton can leave you suffering serious harm, but head on crashes are one of the most dangerous. This type of collision can result in potentially life-threatening personal injuries. Find out more about how head on car accidents happen and your rights in seeking compensation in a claim. 
Fatal Injuries In Manatee County Due To Head On Collision 
Two people suffered fatal injuries after a deadly head on car accident in our area. According to a September 28, 2021 Bradenton Herald news report, the crash happened in East Manatee County, on State Road 64 near the intersection of SW Oak Point Drive.
A 29-year-old Sarasota man in a Honda Civic sedan was in the eastbound lane while a 54-year-old Wauchula man in a Dodge SUV approached from the opposite side. The Civic driver was navigating a turn in the road when he crossed over into the other driver's lane, crashing directly into the front of the vehicle. Both drivers were killed as a result. Florida Highway Patrol is continuing to investigate the case and have not released information regarding any contributing causes that may have led to the crash.
According to the Florida Department of Highway Safety and Motor Vehicles (FLHSMV), failure to keep in the proper lane is one of the leading causes of car accidents throughout the state. It is responsible for more crashes than speeding, running stop signs, or other reckless driving behaviors and is a commonly-cited factor in head on collisions.
Filing A Car Accident Claim After A Head On Crash
The National Highway Traffic Safety Administration (NHTSA) warns that while head-on crashes are one of the least common types of car accidents, they are among the most deadly. They can happen on rural roads or major highways and are common near interstate entrance and exit ramps. In many cases, recklessness on the part of one of the motorists involved is often to blame. Dangerous driving behaviors that make head on crashes more likely to happen include:
Going too fast for conditions;
Exceeding posted speeds when driving around curves;
Improper passing;
Failing to yield;
Falling asleep behind the wheel;
Distracted driving;
Driving under the influence of alcohol or drugs.
When a head on collision happens, you have the right to hold the at-fault driver accountable in a claim. Under the Florida Statutes, even if you were partially responsible you may still be entitled to compensation provided the other driver was more to blame. In cases of fatal head on crashes, family members of the victim may file a wrongful death claim on their behalf.
Contact Us Today for Help 
Filing a claim against the at fault driver in a head on collision can provide a sense of justice for victims while ensuring medical expenses, lost wages, and other costs are covered. To discuss your options, reach out to the Law Office of Steven G. Lavely. Give us a call or contact our Bradenton car accident attorney online and request a consultation today.
Source:
bradenton.com/news/local/article254598732.html