Head-On Car Accidents In Bradenton: How To Protect Yourself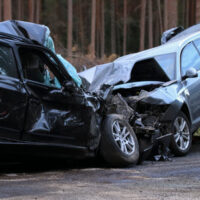 Head-on car accidents are one of the most dangerous types of crashes. Depending on the speed at which both drivers are traveling, personal injuries suffered have the potential to be deadly. While they happen on an unfortunately frequent basis throughout our area, there are steps you can take to reduce your risks. Our Bradenton car accident lawyer explains some of the actions that can help protect you and the passengers in your vehicle.
Common Causes of Head-On Crashes in Bradenton
The Bradenton Herald recently reported on a head-on car accident that happened in our area. According to news reports, the crash happened at roughly 7:30 a.m. on June 16, 2022, near 52nd Street West on U.S. 17 near Palmetto. State troopers say that a 32-year-old Bradenton woman was traveling northbound when she suddenly swerved into the southbound lanes for unknown reasons. She ended up crashing head-on into another driver, a 35-year-old woman from St. Petersburg. Both suffered severe personal injuries and were taken to local hospitals.
Unfortunately, these types of car accidents happen frequently and can have potentially life-threatening impacts on everyone involved. Among the most common causes of head-on car crashes in Bradenton include:
Distracted driving, such as talking on cellphones or texting while behind the wheel;
Driving under the influence, which includes alcohol, illegal drugs, or medications;
Drowsy driving, common among truckers and people who work swing shifts;
Improper passing, in which you put others at risk by using opposing lanes;
Speeding, which increases the likelihood of having to swerve for sudden stops or otherwise losing control of your vehicle.
Ways To Protect Yourself Against A Head-On Crash
Avoiding the above and other reckless and dangerous driving behaviors can help reduce your risks of a head-on collision or other types of crashes. However, you cannot control the behavior of other motorists and their actions could end up putting you in danger.
Remain alert on major highways, at exit or entrance ramps, and on one-way streets, which are all locations where head-on collisions are most likely to happen. If you do find yourself in danger, with another motorist barrelling toward you in your lane, Driver's Prep recommends taking these steps:
Begin reducing your speed as quickly as possible, keeping in mind other traffic behind you.
Try to get the driver's attention by flashing your headlights and honking your horn.
Look for a clear area, such as an exit or shoulder to steer onto;
Drive off the road, over curbs, and into grassy areas if needed, to avoid a head-on crash. 
Reach Out To Our Bradenton Car Accident Lawyer
Head-on car accidents in Bradenton can cause devastating personal injuries. When they happen due to the actions of other motorists, you have the right to seek compensation for your losses in a car accident claim.
At the Law Office of Steven G. Lavely, we provide the caring support and professional legal representation you need. To request a consultation, reach out and call or contact our office online today.
Sources:
bradenton.com/news/local/traffic/article262547882.html
driversprep.com/prevent-head-on-collisions/