Head-On Car Accident Claims Two Lives Near Bradenton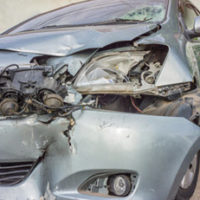 Car accidents can occur for many reasons and under a variety of different road, traffic, and weather conditions. Point of impact often plays a major role in determining the type and severity of injuries drivers and passengers are likely to suffer. Head-on collisions are among the least common type of car accident, but they are also one of the most potentially deadly. A recent head-on crash on I-75 highlights how these accidents often occur and the tragic consequences that can result. 
Fiery Head-On Crash on I-75 Claims Two Victims
On April 21, 2018, the Bradenton Herald reported on a fiery fatal crash that occurred on I 75 in Sarasota, just a short distance from mile marker 212 near University Parkway. The accident was a head-on collision that killed two people who were drivers in opposing vehicles.
It occurred in the early morning weekend hours when one of the drivers, who was operating a 2006 Chevrolet HHR and headed southbound, began traveling in the northbound, right center lane. The driver ended up striking head-on into the other vehicle, a 2013 Ford Sedan, who was also in the lane yet headed northbound, in the right direction. The force of the collision and the damage caused the vehicles to catch fire, and both drivers were killed at the scene.
Unfortunately, this is a tragic yet common example of how head-on collisions occur and the devastating impact they can have. Drivers headed the wrong way in traffic and on highway or interstate exit or entrance ramps may not even be aware of their error, until they collide head first with another vehicle. High rates of speed, such as on major roads, only increase the potential for these accidents to be deadly.
Factors that Make Head-On Collisions More Likely
There are a variety of different types of impacts that can occur in car accidents. Side impacts, which often occur in intersections, and rear-end collisions, which can happen in high traffic situations, are among the most common. Side-swipe accidents also occur regularly, when one driver miscalculates and brushes against the side of another when attempting to pass or when changing lanes.
According to the National Highway Traffic Safety Administration (NHTSA), head-on collisions are the least common type of car accident, but are one of the most potentially deadly. They are often the result of drivers headed the wrong way or due to lane drifting, in which the driver ends up crossing into opposing traffic. Factors that make head-on accidents more likely include:
Speeding;
Driving distracted;
Falling asleep behind the wheel;
Driving under the influence of alcohol, drugs, or other substances.
When life threatening or fatal head-on accidents do occur, our Bradenton car accident attorneys help hold responsible drivers accountable. Call or contact the Law Office of Steven G. Lavely online today and request a consultation to find out how we can help you.
Resources:
bradenton.com/news/local/article209522109.html
crashstats.nhtsa.dot.gov/Api/Public/ViewPublication/811059