Gross Negligence In Bradenton Motor Vehicle Accident Claims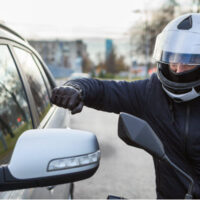 If you are injured in a car accident in Bradenton, it may have been due to negligence on the part of others involved. You have the right to hold them accountable for the losses you suffer as a result. If their actions could be considered grossly negligent, you could also be entitled to punitive damages. Our Bradenton car accident lawyer explains more about punitive damages and whether they might apply in your case.
Gross Negligence: Knowing Engaging In Behavior That Is Dangerous To Others
Negligence means taking actions that put others at risk or failing to take reasonable precautions to prevent injuries from occurring. Proving negligence forms the basis for any type of motor vehicle accident claim, whether you are injured as a driver, passenger, bicyclist, or pedestrian.
Going too fast for conditions, running red lights or stop signs, and driving distracted or under the influence are common examples of negligence. However, there are situations in which the at-fault party's actions rise to the level of gross negligence. Under the Florida Statutes, this is defined as particularly willful and wanton behavior that shows a complete disregard for the health and safety of others:
Racing or otherwise going significantly over the speed limit in areas of heavy traffic or anywhere pedestrians are likely to gather;
Failing to stop for crosswalks in school zones or ignoring school bus signals;
Incidents involving road rage, such as trying to intimidate other road users or run them off the road;
Taking photos or videos and posting on social media while driving, despite the obvious dangers;
Fleeing the scene of an accident in which others are obviously harmed.
Compensation For Gross Negligence In Florida
Gross negligence involves knowingly engaging in behavior that has a strong likelihood of hurting others.  Insurance companies do not compensate you for it if you file a claim against the at-fault driver. However, it can entitle you to additional amounts when filing a claim through the Manatee County Civil Court.
There are generally three types of compensation available in a car accident lawsuit in Bradenton. These are referred to as damages:
Economic damages, which compensate you for medical expenses, lost wages, property damages, and other actual costs;
Non-economic damages, which compensate you for your pain and suffering;
Punitive damages, which we can push for in cases of gross negligence.
As the name implies, punitive damages are designed to punish the at-fault driver. They can represent a significant amount in your claim, totaling up to three times the amount of other losses suffered. This means that if your economic and non-economic losses total $150,000, you may be entitled to up to an additional $450,000 in punitive damages.
Reach Out To Our Bradenton Car Accident Lawyer Today
When the negligence of other motorists leaves you suffering serious personal injuries, the Law Office of Steven G. Lavely Bradenton helps you hold them accountable. To find out if you are entitled to punitive damages, contact our Bradenton car accident lawyer and request a consultation today.
Source:
flsenate.gov/Laws/Statutes/2018/768.72#:~:text=(b)%20%E2%80%9CGross%20negligence%E2%80%9D,persons%20exposed%20to%20such%20conduct.
manateeclerk.com/