Four Types of Car Accidents that Require a Florida Trial Lawyer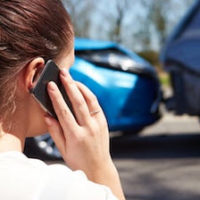 Car accidents can leave you with serious injuries, resulting in heavy out of pocket expenses. While your first impulse may be to deal with an insurance company on your own, an experienced car accident attorney can help ensure you get the maximum amount you entitled to in any settlements. Choosing an attorney that is a board certified trial lawyer is important in the following types of cases.
When an Insurance Claim Is Denied or Disputed.
While most people trust car insurance companies to provide compensation in the event of an accident, the fact is your claim can easily end up being denied or disputed. Despite how they may try to present themselves, insurance companies are like any other business. Their top priority is protecting their bottom line.
Paying out money in claims puts a dent in profits. As a result, they may find reasons to deny you compensation. Common ways they do this is by claiming you were at fault for the accident or disputing the seriousness of the injuries you suffered.
When You Were Hit By an Uninsured/Underinsured Driver.

According to the Insurance Journal, close to 30 percent of all motorists in Florida lack car insurance, even though it is required by law. Even if a policy is in place, it may not cover your total costs if a serious accident occurs.
Through a personal injury lawsuit, a trial lawyer can help you hold these drivers accountable. Once a judgment from the court is in place, wage attachment, liens on property or bank accounts, and other enforcement actions can be taken to ensure the debt is paid.
When a Car Accident Proves Fatal.
The Florida Integrated Report Exchange System (FIRES) reports that more than 50 people in Manatee County are killed as the result of car accidents each year. While no amount of money could ever make up for this devastating loss, a car accident trial lawyer can help you get a sense of justice while ensuring your family is provided for in a way your loved one would have wanted.
Reach Out to Us Today
Steven G. Lavely is one of the few attorneys in Florida designated as a board certified trial lawyer. When crashes or collisions impact you or your loved ones, contact our office and request a consultation to see how our Bradenton car accident attorney can help you.
Resource:
insurancejournal.com/news/national/2018/03/15/483414.htm