Four Things You Need to Know if You Have Been in a Car Accident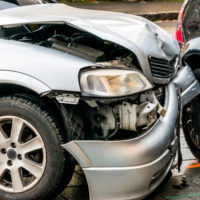 Car accidents can happen at any time and to even the safest and most experienced of drivers. As unexpected events, it is common for drivers to be in shock and uncertain of what to do in the aftermath. However, the actions you take could impact your rights to compensation. The following highlights four important things you need to be aware of:
Even a Minor Accident or Fender Bender Should Be Reported to Police

Under the Florida Motor Vehicle Statutes, drivers are required to immediately stop for any car accident resulting in property damages or personal injuries and report the incident to law enforcement authorities so that a traffic report can be filed.
If you are involved in a relatively minor accident, the other driver may try to convince you not to report it as a way to avoid increased insurance premiums. Be aware that even a minor crash or fender can result in serious injuries. The only way to protect yourself and your rights to compensation is by summoning an officer to the scene.
Serious Injuries Are Not Always Immediately Apparent

In the immediate aftermath of a crash, it is not uncommon for drivers to refuse medical care, particularly if they have no obvious injuries. Unfortunately, many potentially serious and even life threatening conditions have symptoms which may take hours, days, or even weeks to appear. Head, back, and neck injuries and damage to soft tissues are all common in even minor collisions and can end up leaving you with lingering disabilities which require ongoing medical care. Protect yourself by getting checked by a doctor immediately.
Automobile Insurers Are NOT on Your Side

Insurance companies claim that they are 'on your side' to provide a 'helping hand' when car accidents occur. However, it is important to be aware the truth is they are a for profit business and as such will use any excuse to deny or dispute your claim.
According to the American Association Of Justice, even some of the most well known and well respected insurance companies engage in confusing, deceptive, and unfair claims settlement practices. Protect yourself by speaking with an experienced car accident attorney first before making any statements, signing any documents, or accepting any offers they make.
Even If You Are Partially At Fault, You May Still Be Entitled to Compensation in a Claim
Insurance companies often lead people to believe that if they are even partially at fault for a car accident it means they are no longer entitled to file a claim. This is not the case. Under Florida's comparative negligence statutes, you may still be entitled to compensation through a car accident lawsuit provided the other party was more to blame.
Let Us Help You Today
When you suffer car accidents and injuries, the Law Office of Steven G. Lavely provides the professional legal guidance you need. Call or contact our Bradenton car accident attorney today and request a consultation to see how we can assist you.
Resource:
justice.org/sites/https://docs.google.com/document/d/1GFamYrdROGlaqcRXKM-feoO9Glc_cjhmkb_VYqJnrCo/editdefault/files/file-uploads/AAJ_Report_TenWorstInsuranceCompanies_FINAL.pdf
https://www.lavelylaw.com/resolve-to-protect-yourself-against-car-accidents/