Four Things Not To Say To Insurers After A Car Accident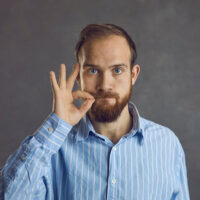 If you are involved in a car accident in Bradenton, it is important to notify your auto insurance coverage provider right away. Be prepared, though: they will want to know the details regarding the crash, the amount of damage you suffered, and who was involved. Statements you make can be used to either deny or downplay your claim. Find out what NOT to say in communications with them.
What Not To Say To Insurance Representatives
According to the Insurance Information Institute (III), Florida drivers pay some of the highest car accident insurance premiums in the country. After spending thousands of dollars over the course of years without ever filing a claim, it is natural to expect them to help when an accident does happen. Unfortunately, this is often not the case.
Insurance companies are for-profit businesses and one way they save money is by reducing payouts on claims. Be aware that anything you say to them can and will be held against you. To protect yourself, avoid discussing the following:
Who was at fault for the accident: Speculating about the causes of your car accident or admitting partial liability is enough to deny your claim. Leave it to investigators to determine the actual causes. Also, be aware that even if you do share a portion of the blame, you may still be entitled to compensation under the Florida Statutes in a car accident lawsuit.
The severity of your injuries: Car accident injuries can be difficult to diagnose or have symptoms that do not appear until days or weeks after the actual crash. When talking to insurance adjusters, do not exaggerate your injuries but do not sugarcoat or downplay them either.
What you were doing in the moments leading up to the crash: Whenever you are dealing with insurers, generally the least said, the better. Avoid over-explaining or providing details about your actions prior to the crash, such as having worked a long shift or having dinner out with friends. These are some of the most common types of statements used by insurers in disputing claims.
The terms of your coverage: It is natural to have questions about the terms of your car accident insurance policy and what exactly is covered. However, it is best to refer directly to your policy, rather than asking an adjuster. Mistakes are common and could make a major difference in terms of your settlement.
To Protect Your Rights In Dealing With Insurers, Contact Our Bradenton Car Accident Attorney 
Getting the maximum amount you are entitled to in your car accident insurance claim can help in your recovery and prevents having to pay out-of-pocket costs. At the Law Office of Steven G. Lavely, we can review the terms of your policy and negotiate with the insurance company on your behalf, with the goal of getting the best possible settlement.
To protect your rights, call or contact our Bradenton car accident attorney online and request a consultation before making any statements or signing any documents.
Source:
leg.state.fl.us/statutes/index.cfm?App_mode=Display_Statute&URL=0700-0799/0768/Sections/0768.81.html