Four Reasons You Need a Bradenton Trial Lawyer to Handle Your Car Accident Claim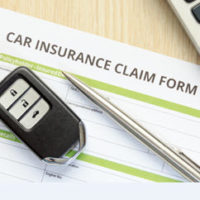 Car accidents are major events and even a minor collision could leave you suffering serious injuries. The impacts could affect you and those you love for years afterward, preventing you from working while requiring ongoing medical care and treatment. It is important to recognize in these situations that you have only one chance to get the compensation you are entitled to in a car accident claim. To ensure you get the maximum amount you need to recover, you need an experienced Florida trial lawyer on your side.
When to Get a Trial Lawyer on Your Claim
When automobile crashes and collisions happen, drivers generally seek compensation through an insurance claim. The Florida Department of Highway Safety and Motor Vehicles (FLHSMV) advises that all drivers are required to maintain a mandatory minimum amount of coverage to protect themselves and others in the event of a car accident, which includes at least $10,000 in personal injury protection (PIP).
Unfortunately, dealing with insurers can prove challenging. As for profit businesses, their bottom line is protecting profits. When dealing with these companies, it is important to have an experienced Bradenton trial lawyer on your side. In addition to being able to negotiate on your behalf, a trial lawyer can take your case to court if needed. Common reasons to pursue this option include:
The insurance company is denying or disputing your claim.

To avoid paying out money on your claim, the insurance company may attempt to blame you for the accident, dispute the severity of your injuries, or cite policy exclusions to prevent you from collecting.
The at fault party lacked insurance coverage.
According to the Insurance Information Institute (III), Florida has the highest percent of uninsured motorists, with more than 25 percent of all drivers in lacking coverage. If these cases, the driver responsible for your car accident may be held personally liable for your damages.
You may be entitled to compensation for pain and suffering.
While insurance may cover your lost wages and medical expenses, you may be entitled to additional compensation through a lawsuit for the mental anguish and loss of enjoyment in life you suffered as a result of your crash.
The at fault driver was engaged in behavior that was particularly wanton and reckless.
In cases where the at fault driver was particularly reckless and negligent, such as if they had an extremely high blood alcohol content (BAC), you may be entitled to punitive damages. This an amount over and above any other compensation you receive, meant to punish the person responsible for your crash.
Contact the Office Today for Help
Attorney Steven G. Lavely is a board certified trial lawyer, a designation that less than two percent of attorneys in Florida can claim. To find out more about how this can impact the compensation you may be entitled to in a claim, contact our Bradenton car accident attorney to request a consultation today.
Resource:
iii.org/fact-statistic/facts-statistics-uninsured-motorists
https://www.lavelylaw.com/how-daylight-savings-time-increases-car-accident-risks/