Five Steps You Need To Take After A Car Accident In Bradenton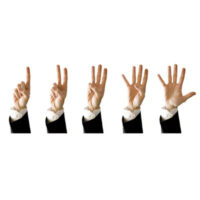 Car accidents in Bradenton are often caused by the reckless actions of other drivers. When you suffer serious personal injuries as a result, you have the right to hold them responsible in a claim. Unfortunately, getting the full amount of compensation you are entitled to for your medical expenses, lost wages, and other costs often proves difficult. To prevent having to pay out of pocket, our Bradenton car accident attorney outlines the steps you need to take after a crash occurs.
Notify the police immediately. 
When any type of car accident happens that results in personal injuries or property damages, notify the police immediately. Under the Florida Statutes, a police report must be filed and often contains important information that could help you in filing a claim.
The officer will record the exact time and location of the crash, who was involved, and the degree of damage suffered. They will also note any obvious injuries, the amount of damage visible on each vehicle, and any signs such as skid marks of the smell of alcohol on one of the drivers, which could help in determining the cause. 
Get names and information for all drivers involved. 
The names, contact information, driver's license, and vehicle registration numbers for each motorist should be included as part of the police report. However, as it is vital to your car accident claim, we advise making a note of this information yourself. Include their insurance information and if your accident involves a truck or any type of delivery driver, get the name of their employer as well.
Gather evidence at the scene. 
Evidence you gather at the scene of a car accident in Bradenton plays a crucial role in your case. This includes the names and contact information for any witnesses and photos of the site, the damage to each vehicle, and the injuries you suffer.
Seek medical attention. 
Regardless of the type of car accident injuries you suffer or whether you have any obvious symptoms, get checked by a medical provider within a few hours of your crash. Not doing so could put your health at serious risk. Follow all your doctor's instructions regarding treatment and adhere to any work or activity restrictions they recommend.
Notify your insurer.
Auto insurance coverage you are required to have in place may help cover some of the costs of your car accident, but you must report it as soon as possible. Not notifying the insurance company in a timely manner will result in denial of your claim. However, use caution in dealing with insurance representatives. Before making any statements, accepting any settlement amounts, or signing any documents, talk to our Bradenton car accident attorney first.
Contact Our Bradenton Car Accident Attorney And Request A Consultation Today
At the Law Office of Steven G. Lavely, we protect your rights in filing a car accident claim. To get the compensation you need to recover, call or contact our Bradenton car accident lawyers online and request a consultation today.