Five Important Tips for Dealing with Car Accidents Involving Uninsured Motorists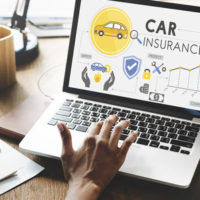 You are driving down the road, out running errands or headed home from work, when suddenly you hear the sound of a horn or the screeching of brakes. Another vehicle hits yours and after taking a few moments to get your bearings, you step out of your car to inspect the damage. You go to exchange your driver's license and insurance information with the other driver, only to discover they are uninsured. What do you do in the event this scenario occurs? While getting into a car accident with an uninsured driver may seem like a hopeless situation, the fact is you still have options in terms of collecting on the injuries and other damages you suffer.
Uninsured Motorists In Florida
Why would a vehicle owner drive uninsured? They may have a poor driving past and a history of traffic violations, causing their policy to be denied. They may not even be in possession of a valid license or their vehicle registration may have expired. Whatever the situation, these drivers present a real problem for other motorists.
According to the Insurance Information Institute (III), Florida ranks number one in the country in terms of the number of uninsured drivers, with more than a quarter of all motorists in the Sunshine State lacking any type of insurance coverage. To make matters more complicated, Florida does not require uninsured motorists coverage for drivers who do carry automobile policies. This type of insurance can protect you as a driver in these situations, but it is optional and policyholders may opt to forego it as a way of saving on their premiums.
What to Do in an Accident with an Uninsured Motorist
If you do purchase uninsured motorist coverage, you can file a claim with your own insurer. You may also be covered up to a certain extent through your personal injury protection (PIP) policy. Unfortunately, getting your insurance company to pay may prove a hassle, as these companies frequently deny or undervalue claims. Even if they do pay, the amount of insurance protection you have may not be enough to cover your damages, particularly if you suffer serious injuries.
Fortunately, you may be entitled to file a personal injury lawsuit against the uninsured driver, seeking compensation for your medical costs, lost wages, and any pain and suffering you endured. To protect your rights in an accident involving an uninsured driver, Esurance advises the following tips:
Notify law enforcement immediately at the accident scene.
Get as much information as possible on the other driver, including personal contact info and vehicle registration and license plate numbers.
Take photos of both vehicles and the area in which the accident occurred.
Get medical attention for your injuries and follow your doctor's instructions.

Report the accident to your insurance company and contact our Bradenton car accident attorney right away. At the Law Office of Steven G. Lavely, we can advise you on the options available to hold uninsured drivers accountable for the damages they have caused. Call or contact us online to request a consultation today.
Resources:
iii.org/fact-statistic/facts-statistics-uninsured-motorists
blog.esurance.com/accident-with-uninsured-driver/