Filing a Claim Against the Driver When You Are a Passenger in a Car Accident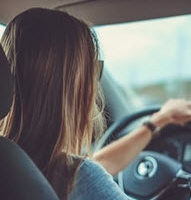 Car accidents in Bradenton happen on a regular basis and can be caused by the reckless behaviors of other motorists or on the part of the driver of the vehicle you are traveling in. As a passenger, injuries you suffer have the potential to be severe. To protect yourself, it is important to be aware of your rights in filing a claim.
Passengers Suffer Serious Injuries In Single Vehicle Car Accident In Bradenton
One passenger was killed while others suffered potentially serious personal injuries after a recent single vehicle car accident in Bradenton. According to an October 16, 2020 Bradenton Herald news report, the crash happened shortly before midnight on 32nd Avenue East when a 21-year-old driver lost control of her pickup truck and spun out into the westbound lane. She eventually ended up in a resident's driveway, smashing into their mailbox and an adjoining concrete wall. The force of impact caused the pick-up truck to go airborne momentarily and it crashed into a fence and a utility truck before finally coming to a stop in a ditch.
Along with the driver, there were four passengers in the vehicle. One, a 24-year-old Bradenton man, was ejected from the pick-up truck during the crash and died at the scene. The others were treated at local hospitals. Police continue to investigate the accident and have not released any details regarding the cause or whether any charges would be filed against the driver.
Seeking Compensation For Passenger Car Accident Injuries
Road, weather, and traffic conditions can all contribute to car accidents, but it is generally reckless driving behaviors that are ultimately to blame. Whether it was the driver in the vehicle you were traveling in or other motorists involved, you have a right to hold them accountable either through an insurance claim or by filing a personal injury lawsuit against them. If you are a passenger in a crash, it is important to be aware of steps you need to take to protect yourself:
Notify law enforcement immediately;
Get the names and contact information for everyone involved;
Seek medical care for your injuries, regardless of your symptoms or their severity.
Even a seemingly minor car accident can leave you facing hundreds of thousands of dollars in medical expenses and lost wages. While you may be reluctant to file a claim if the at-fault driver is a friend, not doing so could leave you paying out of pocket for these costs. If multiple drivers were involved, the Florida Statutes allow you to hold each accountable according to the percent for which they were to blame.
Let Us Help You Today
Why should you have to pay out of pocket for something that was not your fault? At the Law Office of Steven G. Lavely, we help passengers in car accidents get the compensation they are entitled to in a claim. Call or contact our Bradenton car accident attorney online and request a consultation today.
Resource:
bradenton.com/article246497150.html
https://www.lavelylaw.com/car-accidents-involving-unlicensed-drivers/