Fatal Side Swipe Car Accident Leaves Lingering Questions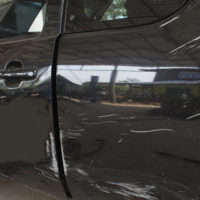 The sudden movements of other drivers can easily put you at risk. Often, this takes the form of swerving. You have two basic options in this scenario. One is to honk your horn and hope the driver realizes what they are doing before crashing into you. The other is to swerve in response, which puts you at risk of colliding with others. Either way, the likelihood for car accidents and injuries is great. A recent crash that occurred near Bradenton highlights this common problem. While police are still investigating the cause, there are some common reasons why these accidents occur.
Bradenton Side Swipe Accident Proves Fatal, Forces Driver Off the Road
According to a July 29, 2018 report in the Bradenton Herald, a side swipe accident that occurred on Interstate 75 killed one driver, while injuring another. The accident occurred in Sarasota County and claimed the life of a 57-year-old man, who was driving a Dodge Ram 1500 truck, traveling southbound in one of the outer lanes. Law enforcement officials report that a 27-year-old St. Petersburg woman was headed in the same direction, driving a Honda Accord in the center traffic lane.
For reasons that are still unknown, the truck began swerving left out of his lane, eventually colliding with the back end of the Honda. The force of the impact caused the truck driver to lose control of his vehicle, and he crashed headlong into a tree in the median. He was pronounced dead at the scene. The impact forced the woman in the Honda off the road as well. She was transported to Venice Regional Bayfront Health, where she received treatment for her injuries.
Common Causes of Side Swipe Car Accidents
The National Safety Commission (NSC) reports that sideswipe collisions are one of the most common types of car accidents. While they can happen when one driver makes a move to pass another, they are more likely to occur when drivers are positioned parallel to one another, headed in the same direction but traveling in separate lanes. Common reasons why they occur include:
Not looking before changing lanes or not checking your blind spot;
Driving distracted, such as texting or reaching for items within the vehicle. As your attention is diverted, it can cause you to roam out of your lane;
Driving under the influence of alcohol, drug, or medications, which can result in impaired vision and depth perception.
If you encounter a driver on the road who is swerving in and out of their lane, your best bet is to allow them plenty of space. In general, avoid driving right alongside others or honk your horn to alert them that you are there.
Contact Us Today for Help
Even seemingly minor car accident injuries can leave you suffering permanent disabilities. If you are involved in a crash or collision, call or contact our Bradenton car accident attorney online and request a consultation at the Law Office of Steven G. Lavely.
Resources:
bradenton.com/news/local/article215730095.html
nationalsafetycommission.com/traffic-safety/news/77