Fatal Motorcycle Accident In Manatee County Raises Awareness Of Potential Risks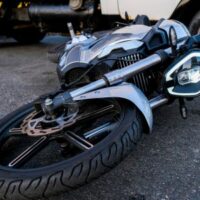 Motorcycle accidents in Bradenton are one of the most common types of crashes and among the most serious. With little to protect them in collisions involving motor vehicles, injuries suffered by motorcyclists can be severe and potentially life-threatening. A recent fatal motorcycle accident in Manatee County raises awareness of the risks and how they can happen.
Common Types of Motorcycle Accidents In Bradenton  
A motorcyclist was recently killed in a fatal crash that happened in Myakka City, in unincorporated Manatee County. According to an October 19, 2021 Bradenton Herald news report, it happened close to 4:00 p.m. on MJ Road near Clay Gully Road. The 41-year-old motorcyclist was traveling south when an Amazon delivery truck approached from the other direction. The delivery driver made a left turn into a driveway, crossing into the motorcycle's path. The motorcyclist, who was unable to stop in time, crashed into the side of the van and was pronounced dead at the scene. The van driver was uninjured. The police are continuing to investigate the case but no criminal charges have been filed.
Left turn crashes are one of the most common types of motorcycle accidents. Motorists typically fail to appreciate the differences between a motorcycle and a car and underestimate the additional stopping time bikers need. According to RideApart, which features informative articles, how-to guides, and general resources for motorcyclists, other ways motorcycle accidents often happen include:
Lane changing accidents: These can happen when drivers fail to look before changing lanes, fail to see a motorcyclist in their rear view mirror, or do not provide enough space.
Intersection crashes: These can happen when motorists fail to stop for signals and do not see or yield to motorcyclists who have the right of way.
Open door accidents: These can happen on narrow side streets or in any situation where a driver opens their car door directly into a motorcyclists path.
Rear end collisions: These are common in heavy traffic conditions and when drivers engage in aggressive behavior, such as tailgating motorcyclists.
When Bradenton Motorcycle Accidents Happen
According to the Florida Department of Highway Safety and Motor Vehicles (FLHSMV), motorcycle accidents claim the lives of more than 500 people throughout the state each year and leave over 5,000 others suffering serious personal injuries. When a motorcycle accident in Bradenton happens due to the reckless actions of motorists involved, you have the right to hold them accountable.
They can be held liable for damages victims suffer either through an insurance claim or by filing a motorcycle accident lawsuit. Compensation available includes:
Coverage of current and future medical expenses;
Reimbursement for lost wages and future losses in income;
Funeral costs in the event of a fatal crash;
Compensation for pain, suffering, loss of companionship, and loss of enjoyment in life.
Let Us Help You Today 
At the Law Office of Steven G. Lavely, we hold at fault drivers accountable when motorcycle accidents in Manatee County happen. Contact our Bradenton motorcycle accident attorney and request a consultation today.
Source:
bradenton.com/news/local/article255095962.html