Fatal Disabled Vehicle Accident Near Bradenton Emphasizes Need For Caution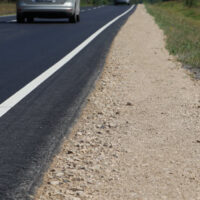 At this time of year, it is not uncommon for motorists to experience mechanical difficulties. Long summer trips and hot temperatures can result in overheated engines, flat tires, brake issues, and other problems. Unfortunately, when these occur while you are on the road, it increases your risk for car accidents in Bradenton resulting in serious and potentially life-threatening injuries. A recent fatal accident just south of our area highlights the dangers. 
Four Killed In Disabled Vehicle Accident
Automotive problems pose major hazards for motorists. In addition to potentially causing you to lose control of the vehicle while driving and increasing collision risks, sitting in or standing by a disabled vehicle on the road puts you in danger from other drivers. A recent fatal crash in Sarasota that claimed the lives of four people provides a tragic example of how disabled vehicle car accidents can happen.
According to a July 16, 2021 My Sun Coast news report, the accident happened shortly after 10:00 p.m. on Interstate 75, between Fruitville Road and Bee Ridge Road. A pickup truck pulling a trailer was headed south down the busy road when a flat tire caused it to pull over. The driver pulled to the shoulder and seven male passengers exited the truck, four of whom began working on changing the flat. Within minutes, a sedan driven by a 34-year-old Lakeland woman approached from behind. She swerved onto the shoulder and struck the side of the truck, along with the four men. Sadly, all of them died at the scene. The at-fault driver, who was uninjured, has not been charged but the police are continuing to investigate
Protecting Yourself In A Disabled Vehicle 
Many of us have the experience of having to deal with automotive problems while on the road. Unfortunately, as the above case shows, this can have tragic consequences. Making sure your vehicle is properly maintained at all times and getting it serviced regularly can reduce the risks, but unexpected flat tires, stalling, and other mishaps can still happen. To protect yourself in this situation, Allstate advises the following tips:
Pull over to the side of the road as soon as you detect any type of automotive problem.
Put your flashers on to alert other motorists.
To avoid being struck by passing cars, it is generally better to remain in your vehicle. However, if you are blocking traffic or in an area without a shoulder, exit and get as far from the road as possible.
Notify the police and alert them as to your location.
Have your vehicle towed rather than attempting to fix it on the side of the road.
Let Us Help You Today 
Disabled vehicle accidents can leave you suffering serious personal injuries. At the Law Office of Steven G. Lavely, we hold at fault drivers accountable so you get the compensation you are entitled to. Give us a call or contact our Bradenton car accident attorney online to request a consultation today.
Source:
mysuncoast.com/2021/07/16/first-alert-traffic-troopers-investigating-accident-i-75-near-mm-208/